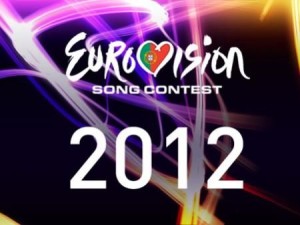 Some of the most renowned composers of the country have been invited by the Portuguese broadcaster, RTP, to work in the composition of the songs that will compete in the national selection for the Eurovision Song Contest.
The twelve songwriters chosen are working on the perfect song for each of the previously announced singers. They have been paired as follows:
•    Tó Zé (Per7ume) with Gerson Santos
•    Tozé Brito with António Martins da Silva (Tó Martins)
•    Jony Galvão (Rosa Negra) with Pedro Portas & Susana Gonçalves
•    Jorge Fernando with Filipa Sousa
•    Miguel Gameiro with Pamela Salvado
•    Armando Teixeira (Bala) with Vânia Osório
•    Menito Ramos with Arménio Pimenta
•    Jorge Cruz (Diabo na Cruz) with Pedro Tomás
•    Tiago Dias (Amor Electro) with Joana Leite
•    Miguel Majer (Seda) with Rui Andrade
•    João Só (João Só e Abandonados) with Carlos Costa
•    Nuno Feist with Ricardo Soler
All of them are very recognised musicians in Portugal and lot of them are specialists in the Festival da Cançao. Nuno Feist tried to represent Portugal as a performer in 1985
finishing third in the national final. After that, he has not ceased to
fight for one of his songs to be heard in the Eurovision Song
Contest and he has competed as a composer for four more times.
The producer and composer Jony Galvão has also been related to several songs in the Festival da Cançao. One of his most popular entries is the one performed by Bárbara Reis in 1996 titled A Minha Ilha.
Miguel Majer was the composer of Porto De Encontro in 2008 which achieved the fourth place and this is the third try for Menito Ramos to get the ticket for the Eurovision Song Contest. He tried his luck twice in 2003 with the song O Prazer Do Pecado performed by Rita Guerra and in 2008 with O Poder Da Mensagem.
Some of them are also familiar faces for the Eurovision fans. That is the case of Tozé Brito who represented the country at the 1978 Eurovision Song Contest as a member of the group Gemini with the song Dai Li Dou. He also composed the Portuguese entries in 1982 (Bem-Bom) and 1985 (Pensó Em Ti, Eu Sei).