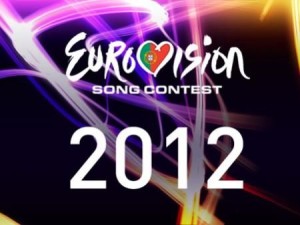 Twelve acts and five back-up's have been chosen for Festival da Canção 2012 and their names have just been revealed by RTP among more than 400 applications, that were submitted to the Portuguese national broadcaster in order to participate in the country's national selection for the Eurovision Song Contest.
After two big audition sessions, held in Lisbon and Porto earlier this month where the singers performed some songs in front of a jury the artists have now been chosen.
Among the lucky ones, we find some singers with no previous music career and some popular artists who have also submitted their interest as well. Names like Geson or Raquel Guerra (backup) are well known in Portugal thanks to their participation in the Portuguese talent television show called Ídolos and also Vânia Osório from the Portuguese version of The Voice. Meanwhile, Carlos Costa is probably one of the most famous faces to the Eurofans because after he finished third on last year's season of Ídolos, he was invited to the Eurovision Party in Setúbal. Two more well-known faces are also Rui Andrade who participated in last year's Portuguese selection with the song Em nome do amor and Ricardo Soler who performed four years ago the song Canção Pop and who was ranked fourth.
Below you can see the all the names:
Gerson Melo Santos (from Setúbal)
António José Fernandes Martins da Silva (from São João das Lampas)
Pedro Ricardo Céu Portas e Susana Maria Soares Gonçalves (From Queluz)
Filipa Alexandra Nunes Alves de Sousa (from Albufeira)
Pamela Correia de Brito Salvado (from Palmela)
Vânia Osório (from Lisbon)
Arménio José dos santos Lameirão Pimenta (from Vila Real)
Pedro Macedo Vidal Tomás (from Castanheira de Pera)
Joana Filipa Leite Silva (from Esmoriz)
Rui Andrade (from Lisbon)
Carlos Costa (from Lisbon)
Ricardo Soler (from Alenquer)
And the five backup artists who have been selected in case of disqualification of one of the previous one are:
Raquel Soraia Guerra Romero Conceição (from Elvas)
José Hermenegildo Mendes Tavares (from Amadora)
Vera Lúcia Afonso Fraga (from Vila Real)
Bruno Emanuel de Jesus Gomes (from Barcelos)
Sara Pinto (from Porto)
There are six composers and two music producers working to create original and previously unreleased songs, two songs each, in the Portuguese language, which will be given to the respective artists in order to suit their vocal skills.
The final of the 48th Festival da Canção will take place on March 10th, where a combination  of televoting and jury decision will decide the Portuguese representative for the 2012 Eurovision Song Contest.