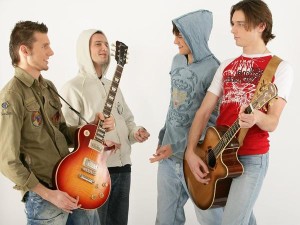 Alena Lanskaya won the national final in Belarus 10 days ago, but today it was announced that she will not be representing her country in the 2012 Eurovision Song Contest afterall. Runner up boyband Litesound will get this honour instead.
On the 14th of February Alena Lanskaya won the Belarussian national final with the song All My Life. That meant that she would be representing Belarus at the 2012 Eurovision Song Contest to be held in Baku, Azerbaijan in May.
Today 10 days later the national broadcaster BTRC shortly announces that Alena will not be their representative this year, but that tge honour will go to runner up in the national final Boyband Litesound with the song We Are The Heroes.
It has not yet been announced why this change took place, but speculations goes to whether or not  the song has been published before allowed, which is the most common disqualification ground when it comes to the Eurovision Song Contest or if it was a personal decision from Alena not to go.
Until more is revealed you can read more about the national final in Belarus in our previous article and below you can see the video of Litesound's performance of We Are The Heroes.