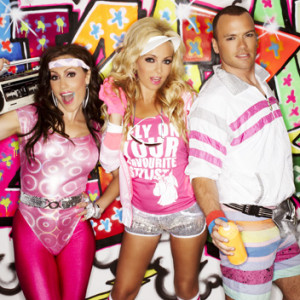 Alcazar, almost a part of the fixtures and fittings at Melodifestivalen, have decided to split and the recent announcement has sent shockwaves amongst their fans.
The group were formed in 1999 and became an instant success, going on to become one of Sweden's biggest selling music exports. Their biggest hit came in 2001 with Crying at the Discotheque, which charted in many European countries, as well as in the USA, Brazil, Australia and Japan. Once a quartet, the group featured two well known faces at Melodifestivalen, Magnus Carlsson and Andreas Lundstedt, before the present day line up of Lundstedt alongside Therese Merkel and Lina Hedlund.
The group have participated no fewer than four times at the Melodifestivalen: in 2003 with Not a Sinner, Nor a Saint, in 2005 with Alcastar, in 2009 with Stay The Night and in 2010 with Headlines.
The group are currently on their farewell tour, and played one of their very last concerts recently in New York, where they had been specially flown in as headliners for a midsummer party. Their last appearance together will be at Stockholm Pride in August. The decision to take a break was a mutual one within the band, but has created mixed feelings. Lina Hedlund says of the split: "Of course I'll miss all of this, we've had such a great time. But we see it as a creative break. It just feels as if it's the right thing to do." Therese Merkel also commented on the group's demise to Swedish tabloid Expressen, saying: "There are so many feelings involved, and it feels strange that we won't be doing things together in the future. Sometimes, however, such decisions just have to be made. You need to take your own personal needs into consideration, and the decision feels right."  
Links