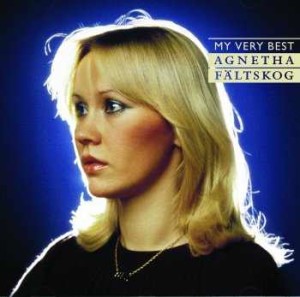 Today swedish media reported that it's been confirmed that the former ABBA singer and Eurovision winner Agnetha Fältskog is back in the studio to record new songs. The last time the ABBA star released new songs was 25 years ago.
Agnethas spokesman Staffan Lindé confirmed that Agnetha Fältskog is back to redcord new songs. According to media she started to record the songs in studio some weeks ago together with the producer Jörgen Elofsson, who has been writing songs for Britney Spears, Westlife and Kelly Clarkson.
Agnetha Fältskog was one of the four members in the pop group ABBA who won the Eurovision Song Contest in 1974 with the song Waterloo and enjoyed worldwide success. After the group split in 1983 Agnetha attempted to launch an international solo career. She released three albums, the last one in 1987 before withdrawing from the music and public scene. In 2004 she released the single If I Thought You'd Ever Change Your Mind, originally recorded by singer Cilla Black. In 2008 she released the compilation album My Very Best in Sweden which included hits from her whole solo career, from 1967 to 2004.
The suggestion about a possible ABBA-reunion was once again dismissed, this time by Björn Ulvaeus who did interviews about the new ABBA-museum that will open up on Djurgården, Stockholm in spring 2013.