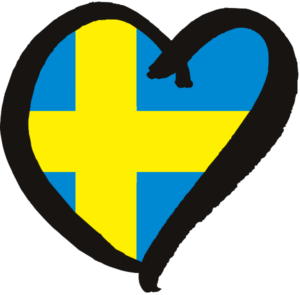 Today was the day when the names for Melodifestivalen, the national selection to the Eurovision Song Contet 2015, was revealed by swedish broadcaster SVT. Here we find established names like Eric Saade, Måns Zelmerlöw, Magnus Clarsson, Andreas Johnsson, Jessica Andersson, Marie Bergman and Sanne Salomonsen mixed with more unknown ones.
Heat 1: Göteborg – Feburary 7
Jessica Andersson – Can't Hurt Me Now
Behrang Miri feat. Victor Crone – Det rår vi inte för
Dolly Style – Hello Hi
Molly Pettersson Hammar – I'll Be Fine
Elize Ryd & Rickard Söderberg – One By One
Daniel Gildenlöw – Pappa
Eric Saade – Sting
Heat 2: Malmö – February 14
Mariette – Don't Stop Believing
Emelie Irewald – Där och då med dig
Linus Svenning – Forever Starts Today
Samir & Viktor – Groupie
Neverstore – If I Was God For One Day
Magnus Carlsson – Möt mig i Gamla stan
Marie Bergman & Sanne Salomonsen – Nonetheless
Head 3: Östersund – February 21
Andreas Weise – Bring Out the Fire
Isa – Don't Stop
Kalle Johansson – För din skull
Kristin Amparo – I See You
Ellen Benediktson – Insomnia
Jon Henrik Fjällgren – Jag är fri
Andreas Johnson – Living To Die
Heat 4: Örebro – Frebruary 28
Caroline Wennergren – Black Swan
JTR – Building It Up
Midnight Boy – Don't Say No
Annika Herlitz – Ett andetag
Hasse Andersson – Guld och gröna skogar
Måns Zelmerlöw – Heroes
Dinah Nah – Make Me (La La La)
Hosts for the six shows will be the comedian Robin Paulsson together with the former MF- and ESC participant Sanna Nielsen.
You might also want to read: