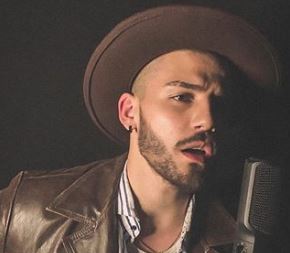 Cyprus had internally selected Sandro to represent it in what would have been Eurovision 2020. With the event's cancellation due to the Coronavirus pandemic, many countries that had internally selected their artists have already announced that they will give them another chance for 2021. Will Cyprus do differently?
01/06/2020 Update – The Cypriot broadcaster CyBC/RIK has now confirmed that Sandro will not be representing the island in next year's Eurovision Song Contest. See further below for the broadcaster's official announcement.
About Sandro
Sandro is a German singer of Greek and American descent. In 2018, he participated in season 8 of The Voice of Germany and, in 2019, he came fifth in Russia's New Wave contest for young performers of pop music. In November 2019, it was announced that the artist had been internally selected to represent Cyprus in Eurovision 2020 with Running.
Countries that will be sending the same artist for 2021
After the cancellation of the show, many countries have already announced that they will be sending the same artist or act in Rotterdam 2021. These countries include: Azerbaijan (Efendi), Australia (Montaigne), Austria (Vincent Bueno), Belgium (Hooverphonic), Bulgaria (Victoria), the Czech Republic (Benny Cristo), Georgia (Tornike Kipiani), Greece (Stefania), Israel (Eden Alene), Latvia (Samanta Tīna), Malta (Destiny), the Netherlands (Jeangu Macrooy), Romania (Roxen), San Marino (Senit), Slovenia (Ana Sokliç), Spain (Blas Cantó), Switzerland (Gjon's Tears) and Ukraine (Go_A).
The Cypriot selection for 2021 (01/06/2020 update)
With a post on its official Instagram account, the Cypriot public broadcaster has now officially confirmed that Sandro will not be representing the country in Rotterdam 2021.
According to Greek magazine TV Mania, the broadcaster will be internally selecting a different artist for 2021 and contacting record labels for the selection of a song. Allegedly, this will be either an already popular artist in Cyprus and Greece or an artist of Cypriot descent.
This makes Cyprus the first country to have selected internally for 2020 that will not be sending the same artist to Eurovision 2021.
You can see the Instagram post below.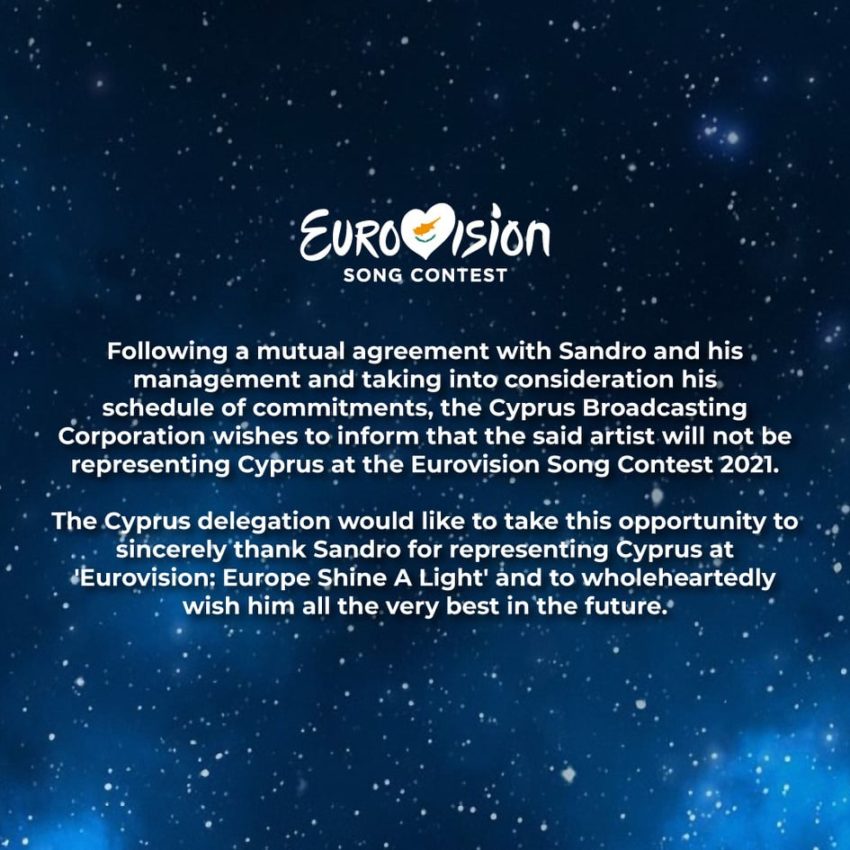 Countries that will be choosing entrants from scratch for 2021
Cyprus will therefore be joining the countries who have already expressed the intention of choosing a different artist for next year. Some of the countries that will be selecting artists from scratch have an established national selection format and so far include Denmark, Estonia, Lithuania, Norway, Sweden and Finland.
In the following video, you can revisit Sandro and his unplugged version of 2020 Cypriot entry Running.