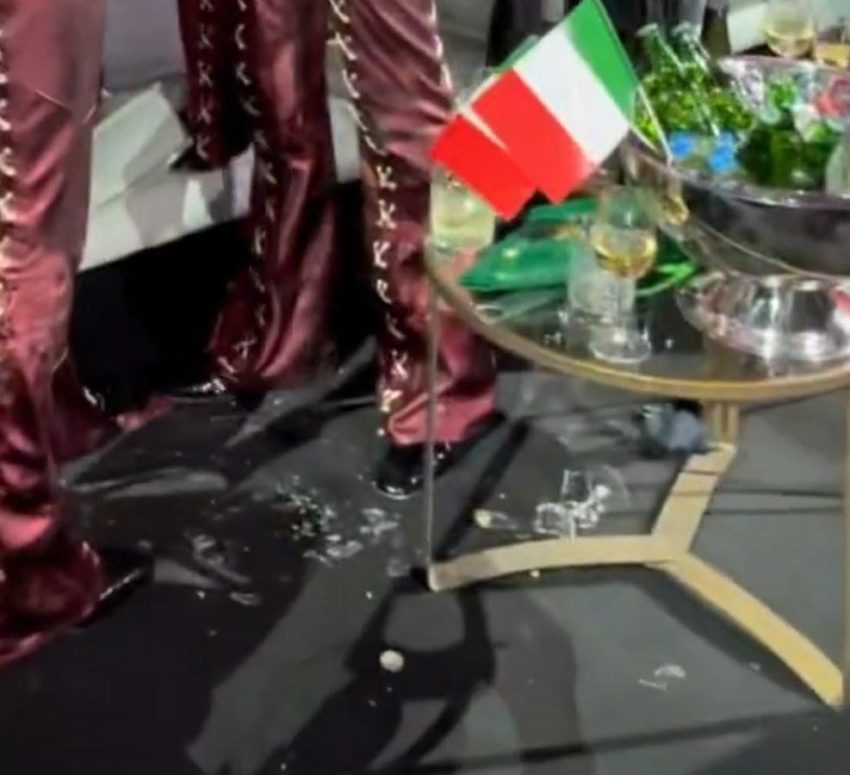 After the victory of Måneskin for Italy last Saturday in the Eurovision Song Contest, Måneskin's vocalist Damiano faced speculations about him using drugs in the Green Room during voting.
On Saturday, in the Eurovision Winner's press conference, a Swedish gossip reporter speculated on whether Måneskin's lead singer Damiano David snorted cocaine in the Green Room when leaning forward at some point. Damiano stated that he was looking at the broken glass under the table, and he was not using drugs. The photo of the broken glass that Damiano was talking about was broadcast afterwards. As per EBU's statement about the issue, the band asked for a drug test right away, but it was not possible on the night of the contest, so it was decided that they'd take the test in their country when they arrive in Italy.
Today the news came out that the band members were tested and the results were in. Negative, as expected. Read the full statement below.
Following allegations of drug use in the Green Room of the Eurovision Song Contest Grand Final on Saturday 22 May, the European Broadcasting Union (EBU), as requested by the Italian delegation, has conducted a thorough review of the facts, including checking all available footage. A drug test was also voluntarily undertaken earlier today by the lead singer of the band Måneskin which has returned a negative result seen by the EBU.

No drug use took place in the Green Room and we consider the matter closed.

We are alarmed that inaccurate speculation leading to fake news has overshadowed the spirit and the outcome of the event and unfairly affected the band.

We wish to congratulate Måneskin once again and wish them huge success. We look forward to working with our Italian member Rai on producing a spectacular Eurovision Song Contest in Italy next year.
Måneskin won the 2021 Eurovision Song Contest with the song Zitti E Buoni. They finished in 1st place with 524 points. Runner-up Barbara Pravi from France received 499 points. This is the first Italian Eurovision victory since 1990 when Toto Cutogno won with his Insieme 1992.
Below, you can watch a small clip from Måneskin in rehearsal at the 2021 Eurovision Song Contest, which was held in Rotterdam, the Netherlands.