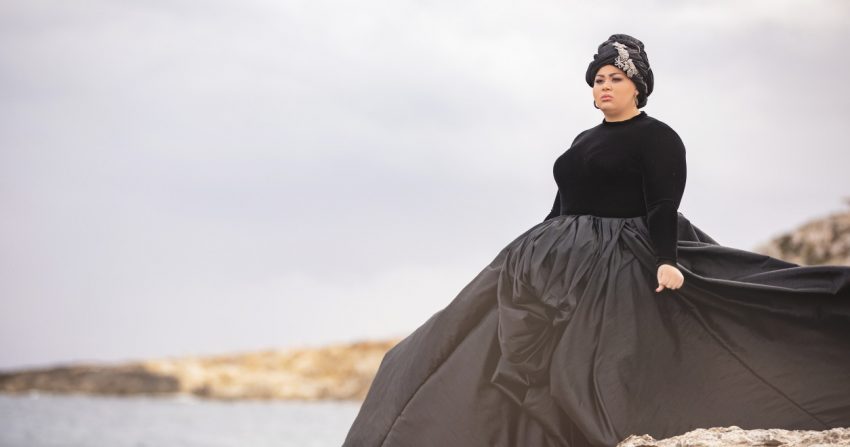 Probably no-one is feeling the pain of Eurovision 2020 being cancelled more than Destiny Chukunyere, who would have sung 'All Of My Love' in Rotterdam next week, representing Malta.
Destiny won Junior Eurovision 2015 for Malta with Not My Soul and vowed she'd return as an adult to Eurovision proper. Last year Malta chose their entry using X-Factor, when Michela  Pace won with the song Chameleon. Destiny was the backing vocalist for Michela, when she placed 14th in Tel Aviv.
The Maltese Broadcaster (PBS) decided to use X-Factor again, this year and Destiny competed during the live shows, eventually winning.  The song selected for her to sing at Eurovision was All Of My Love, which was co-written by Austrian 2018 entrant, Cesár Sampson.
Perhaps Destiny will be back next year. Due to social distancing rules, maybe Malta won't broadcast X-Factor next year, allowing Destiny to be their representative in 2021.
For now, here is what our writers thought of this year's Maltese entry, All Of My Love
Josef Destiny is an artist I've loved for years. She got me already when she took part and won Junior Eurovision in 2015 and I watched her in Britain's Got Talent few years later. When she appeared in X Factor Malta, it was expected, she would win and she did. Destiny is a very experienced performer with a strong voice. She could have sung a TV commercial and still it would be cool. Therefore I loved also All Of My Love, uptempo pop track which suits her. I would love to see her next year as well because she definitely deserves her time to shine at the big Eurovision.
Charlotte When it stood clear that Destiny would be the Maltese 2020 participant, I expected an extremely strong power ballad of the kind which would have made Celine Dion jealous. Instead I got this pop song, which I am having problems connecting to. Don't get me wrong, Destiny's vocal range is amazing, and I love that. This song however, I can't feel. It's superficial, and doesn't at all provide me the depth, I had expected.
Ashleigh When I first heard the song I thought instantly that Malta had a potential winner here. I could imagine Destiny receiving a strong vote from the jury and would put money on her having a top 3 finish
William a potential winner. Destiny could have been the first junior Eurovision act to win both versions and what a great way to marry the two contests together. She has matured in the last 5 years and All of My Love perfectly shows of her range as a singer. I personally will be sad not to see this live in Rotterdam.
Giannis Obviously Destiny has a very strong voice and a song that fits her perfectly. I find Αll of my love a bit dated but could appeal in the jury voting. It would qualify in the final but i don't think it could finish in the top10.
Theo I was initially not gripped. Having listened to it a few more times, I find it much better. I also like Destiny's voice and think that she would have given a strong live performance but I would not have guessed that Malta 2020 had such well-known artists as part of its writing team. I guess an issue I have with All Of My Love is that, to my ears anyway, it sounds as if it is emulating other recent Eurovision songs and thus as if it is a bit calculated rather than original. In its studio version, I much prefer Malta 2019 (I really liked Chameleon, it sounded crisp and did it better in my opinion)
Michael To be honest I expected a better song from Destiny. The power she has in her voice probably makes it difficult to find a song of a high enough standard. This is a good enough song and should have done well for Destiny – but she is better than the song. Hopefully she will be back next year with something more worthy.
Alvaro Destiny talent is beyond any doubt. However, after I saw her music video my reaction was "wow, she is too young to sound so old" and I am not saying it in a positive way. She sounds like if she was applying to be the new member of Swedish "the Mamas". A very similar formula that would have be enough to get to the Finals but I am afraid the comparisons would not favour Destiny.
This reflection article is based on the author's own personal experience. Views expressed belongs to him or her, and are to be seen as unrelated to EuroVisionary.com.