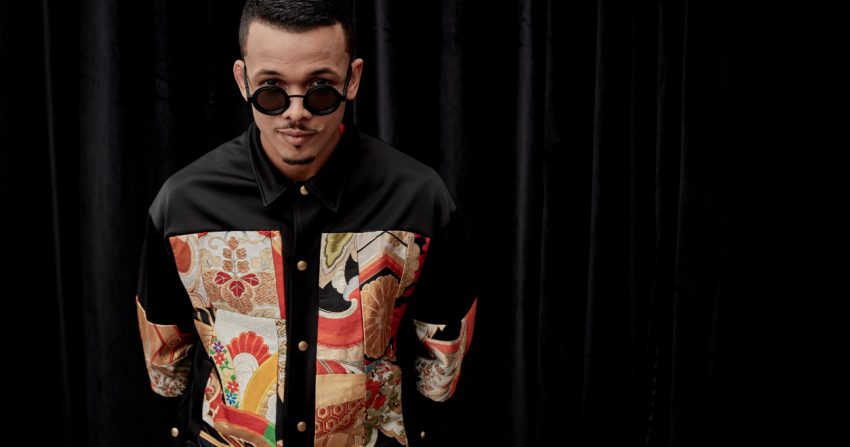 Benny Cristo won the Czech national selection Eurovision Song CZ with his song "Kemama". Would he have secured the country their third final qualification in a row? Here at EuroVisionary, we are sharing our views on the Czech Republic entry 2020.
After two successful years in a row, the Czech Republic aimed high again in 2020. Mikolas Josef brought the country their first Top 10 placing in the Eurovision grand final ever with his song Lie To Me in Lisbon 2018 finishing 6th. Last year in Tel Aviv, the group Lake Malawi just missed the Top 10 and stopped at 11th place with their entry Friend of a Friend.
This year, it was Benny Cristo who won the national final Eurovision Song CZ. The winning song Kemama includes some elements from Africa. Benny is a Czech with Angolan roots so this is not a surprise. His chosen Eurovision song fits the afro-pop musical genre and it underwent a revamp in Kenya, The final version followed after a few unfinished mixes were published. After receiving mixed reactions, the very final version was received warmly by the public, although the bookmakers had the song as a marginal qualifier to the final.
So what do we think about Benny's Kemama? The views of some of us here at EuroVisionary are as follows:
Josef – To be honest, when the artists were announced, I was not that enthusiastic about Benny, as his music style is not what I prefer. And when the songs were out, it was not better. Kemama did not belong to one of my favourites in ESCZ. But once he won, I took it as a fact and tried to find my way to the song, and I started to like it, especially after the revamp. Having known how can Benny perform live, I believe Czech Republic would have qualified for the final in Rotterdam as Kemama is modern and fresh song and it can be accepted positively by the general audience.
Theo – A pleasant summery song with African elements thrown in the mix. After a couple of revamps, I think the Czech team chose well in the end. It is not in my top 10 however it keeps on growing on me and I think that Kemama might have just qualified for the Grand Final. Nevertheless, my favourite Czech entries remain I Stand (2016) followed by Friend Of A Friend from last year and Lie To Me (2018).
Charlotte – In the past few years, I have enjoyed the entries from the Czech Rebublic. This year however, I can't really connect to it. I don't skip it, and I CAN hear a fun, joyful and uplifting song, but somehow I am disconnected. I don't feel it. There's no engagement happening in me, and when it's over, I have no clue what I just heard and whether or not, I was asleep or awake.
Ashleigh – Over the past few years the Czech's have opted for modern sounding songs for Eurovision, this year is no exception. Kemama is fresh and has a good beat. When I hear it my mind takes me to being on holiday somewhere warm and exotic. I'm not familiar with Benny Cristo but if he gave an energetic and charismatic performance on the night then I think this song would have done very well. That being said, Kemama did just miss out on my top 10.
Alvaro – This entry was much needed in a grand final. I think the energy of Benny Cristo on stage would be contagious with the audience. The lyrics are predictable to me, but the huge contrast to most of the songs in his semi-final played in his favour.
Michael Good for the Czech Republic for trying something modern and diverse this year. I really like this entry, this type of music is doing very well in Europe nowadays and I hope Ben will be back next year.
Stay tuned – tomorrow we will be discussing another entry intended for Eurovision 2020!
Below you can watch the video to Benny's Kemama.
This reflection article is based on the author's own personal experience. Views expressed belongs to him or her, and are to be seen as unrelated to EuroVisionary.com.