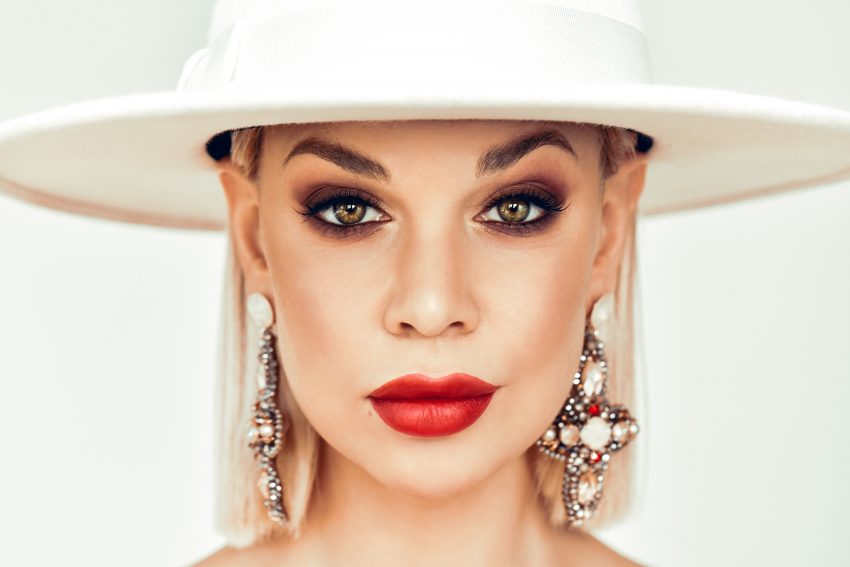 This would have been the week when we would still be discussing the results of Rotterdam 2020 if the event had not been postponed for a year due to COVID-19. Here at EuroVisionary, we thought we would keep the discussion going by revisiting the entries that had been selected for this year's Eurovision. Today, it's time for Latvia's Samanta Tīna and her song Still Breathing.
When Eurovision 2020 got cancelled, one had to feel for artists like Samanta Tīna, who had tried many times in the past to compete in the contest having their dream taken away – or, at least, postponed – once more.
In her case, the artist had previously taken part in Latvian selections in 2012, 2013, 2014, 2016 and 2019 but also in the Lithuanian selections in 2013 and 2017. It was only this year that the 31 year-old finally managed to win Supernova, Latvia's selection format for Eurovision since 2015. Fortunately, it has been confirmed that she will be returning to represent Latvia in Rotterdam 2021.
Still Breathing was co-written by Samanta Tīna herself and Aminata Savadogo, who is a fan favourite in her own right. Having represented Latvia in 2015 with her iconic Love Injected (6th place), Aminata also wrote Justs' Heartbeat the following year (Latvia 2016, 15th place).
The 2020 Latvian entry was only at 35th place in the betting odds prior to Eurovision's cancellation. But what do we here at EuroVisionary think about Samanta Tīna and Still Breathing? These are some of our views:
Theo – 'Whether intentional or not, this feels more like happening/performance art rather than a proper entry to me. The video, especially, provides some poignant images referring to stereotypical societal expectations of women, e.g. semi-clad dancers rocking toy pushchairs with their stilettos. When it comes to the song itself, I had dismissed it initially though I now catch myself increasingly liking elements of it.'
Michael – 'A bit of fun from a crazy artist who is full of ideas and makes you wonder what she'll do next. A very modern entry which I believe would have done so much better than the polls indicate. Can't get enough of Samanta.'
Álvaro – 'I feel bad for Samanta after finally getting a pass to go to Eurovision. But, besides that, I like this experimental sound of her song and the meaningful lyrics. I imagine that she was working on her live performance because I could barely understand what she was saying in her winning performance. But, overall, it was an interesting music proposal.'
Josef – 'I loved Samanta Tina, especially when she started taking part in national selections in 2012 and also in 2013. Her song I Need a Hero is still her best attempt. Even though I was not a fan of her recent songs, I still like her as an artist. She is a good singer and a good performer. Still Breathing is just not my favourite style, Aminata's handwriting is there very easily recognisable, which would normally be a positive. I think Latvia would have stayed in the semifinal.'
Charlotte – 'This song brings out all the worst in me. I am sorry, but I have no other option than to skip this. If I didn't, I would rip out my hair, smash a glass or throw around pieces of furniture… For me, this is one of the worst entries this year. It gets on my nerves and I simply can't stand the sound of it. Sorry Samanta and sorry, Latvia. Better luck next year
.'
Wouter – 'What she (i.e. Charlotte) said… but at least they keep disinfecting the place all the time.'
Elvir – 'Latvia's entry is my least favourite entry in 2020. I really can't say anything positive about Still Breathing. All I can hear is noise, noise, noise. A perfect song as the toilet-break. Actually, this is one of the most annoying songs in Eurovision's history.'
Stay tuned – tomorrow, we will be discussing yet another entry for what would have been Eurovision 2020!
In the meantime, you can revisit Latvia's Samanta Tīna and Still Breathing in the following video:
This reflection article is based on the author's own personal experience. Views expressed belongs to him or her, and are to be seen as unrelated to EuroVisionary.com.