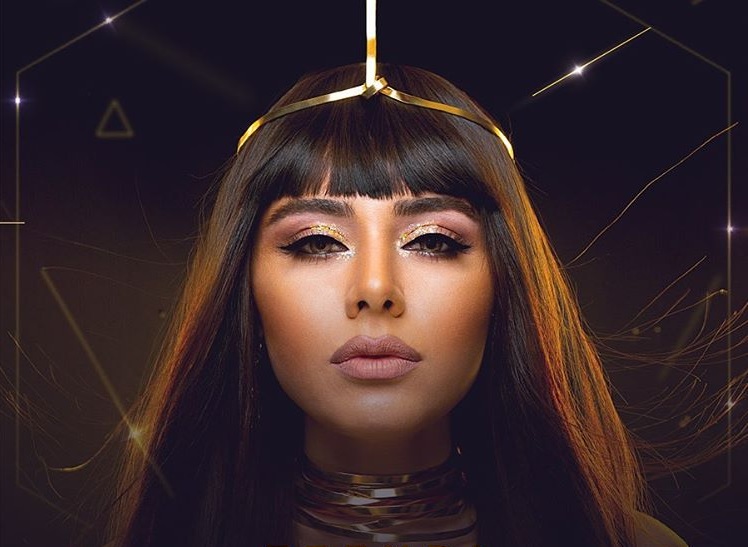 Samira Efendi, a.k.a. Efendi, was supposed to fly the flag of the land of fire this year if Eurovision had not been cancelled due to COVID-19. Today, we are discussing her entry Cleopatra for what would have been Rotterdam 2020.
After several years of trying, Efendi was found eligible to represent Azerbaijan in the 65th edition of the Eurovision Song Contest, in Rotterdam. Her entry Cleopatra was presented on 6th of March by a very pretentious video.
29 year old Samira has been in the music industry since her childhood. She began singing at festivals at the age of 18 and this grew her popularity in her home country. She also gained a 3rd place in The Voice of Azerbaijan 2015-2016.
Efendi is one of the artists who will fly the flag for their country next year in Rotterdam.
Could it have been the second victory for Azerbaijan with Efendi this year? Let's hear the opinion of our authors.
Michael – 'This is one of my favourites this year. A really strong performance in the video, which I assume would have translated on the stage. Modern, fresh and good on the eye, Azerbaijan would surely have kept its great track record with this entry.'
Charlotte – 'I quite like Efendi – she has something interesting in her voice, which I am drawn a little to. Unfortunately, the same doesn't count for the song. I think I am 20 years too old for this, so, instead of commenting too much, I will await what the younger ones think.'
Álvaro –  'Cleopatra is not my cup of tea but I can see where the hype comes from. If you enjoy Eleni's Fuego you will certainly miss Efendi's entry. However, even if it is not one of my favourites, once you hear it, it is difficult to get that chorus out of your head. Help!
'
Ashleigh –  'Azerbaijan were back with a bang this year. Effendi is the kind of Boss Girl Diva that we all love to see in Eurovision. I'm still not convinced about the strange chant before the chorus, I still find it a little off putting as it breaks up the rhythm of the song. I had Cleopatra in 3rd place in my pre-contest rankings. Without the chanting, it might have been 1st. I have no doubt that Azerbaijan would have again had a top 10 finish in the grand final.'
Josef – 'Efendi is a beautiful woman and a good singer as well. Paired with such a great song as Cleopatra definitely is, it is top 10 material. This could have been staged so well, I hope for a similar type of song for next year. It is difficult for 2020 artists to come up with something better next year as there will always be the comparison with this year's entry.'
Theo – 'When I first heard the song, I thought that was the kind of spiciness Eurovision 2020 needed more of. I like the eastern elements in the music production though, melody-wise, I would have preferred something more interesting here and there. Cleopatra has been done many times before in music, but it is always interesting to see tributes to the Ptolemaic queen of Egypt as far as I am concerned. I really like Efendi (both in general and as Cleopatra in particular).She is full of attitude and looks like someone who would have had great stage presence in Rotterdam. Upper half of the leader board for me.'
Güneç – 'When I heard that Samira Efendi (Efendi) was going to represent Azerbaijan, I was like "at last" since I knew that she has been very anxious about it and had tried to participate at Eurovision many times before. And, when I first saw the video and heard Cleopatra, I was really happy. That's because I loved the song and I want Azerbaijan to have a good place in the scoreboard. The song is catchy, unique, exotic, naughty, and everything. I was so curious about the stage performance for this entry but it's a shame in my opinion we couldn't see it. Hope she will treat us with even a better song next year.'
Stay tuned – tomorrow, we will be discussing yet another entry that had been selected for Eurovision 2020!
You can revisit Efendi and her entry Cleopatra in the video below.
This reflection article is based on the author's own personal experience. Views expressed belongs to him or her, and are to be seen as unrelated to EuroVisionary.com.