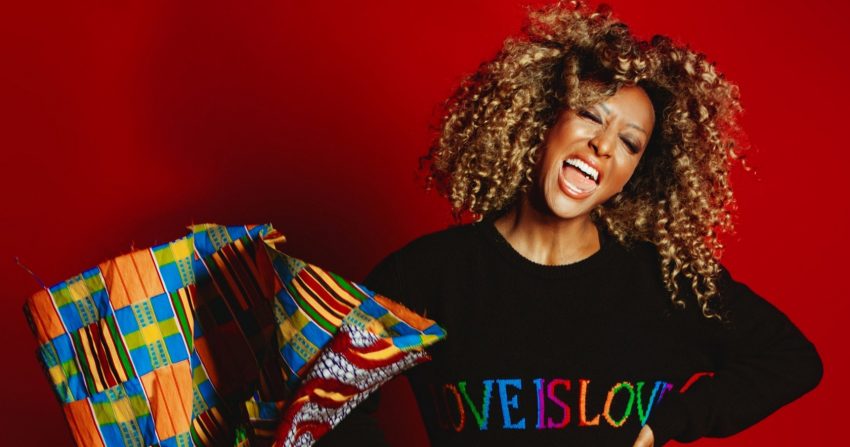 The Eurovision Song Contest 2020 should have seen the return of the third artist to represent San Marino multiple times, but due to the coronavirus crisis, for Senhit it was not to be.
Senhit last represented San Marino in 2011 when, known as Senit, she sadly missed the finals with the song Stand By.
Not one to Stand By though, Senit added herself an 'h' and forged a career in her native Italy.
This year Eurovision looked forward to welcoming Senhit back with the song Freaky!.
On March 6, the tiny nation announced that Senhit would preview two songs on-line and asked the public to choose their preference. Freaky! won over the opposition Obsessed. Another song that was considered was Cleopatra, which didn't make the final two, but the song went on to have been the proposed entry for Azerbaijan.
Could Senhit have given San Marino their second visit to the Eurovision finals in a row.  As it turns out, we will find out, as Senhit will be back for San Marino in 2021. Here's what our writers thought, though about Freaky!
Michael It was great to see Senhit back this year, as I thought her previous entry was the best song San Marino have ever sent. A lady with a very pleasant singing voice, Freaky was a fun uptempo song that looked as if it was going to be staged very well. This could have been enough to make Senhit qualify. Whatever would have been the outcome I am glad Senhit is back next year.
Charlotte While it's lovely to see Senhit again, I unfortunately wish it was under different circumstances. This song just isn't my taste. It's distracting me from the fact that Senhit actually has a good voice and is a good performer. Unfortunately, I will probably skip this track when listening to the CD.
Alvaro Another year that San Marino brings a guilty pleasure. It is outdated, cheesy and I totally love it! What a huge change between Senhit's 2011 song and Freaky. This is one of the occasions that the singer with her charisma helps an average song. I loved Senhit's performance in the Eurovision Home Concerts series. I will be looking forward to seeing her again next year
Ashleigh It's nice to see San Marino having fun again this year. I could see this qualifying as it was fortunate to have been lined up to compete in the less strong semi final 2. That being said, it won't be making my Eurovision playlist on Spotify.
Theo I like Senhit and I like the song's message not to live life by oppressive convention – so far so good. What I don't like is that, to me, the song sounds dated musically. In fact, I've had this fleeting notion that, if you placed 2020's Freaky! in 2011 and Senhit's 2011 offering Stand By in the 2020 contest, the two songs might feel a bit more in keeping with Eurovision trends. In any case, I like the spirit of the song and would be glad to see Senhit coming back next year.
Josef Senhit comes back and returns the strike. I mean after balladic Stand By in 2011 she is now back with a disco pop which is happy, makes you dance and smile. Really refreshing. It would be interesting to see how this could end up in Rotterdam. I think that it could surprise as Serhat last year or it can be a total flop. Who knows which direction it would have taken.