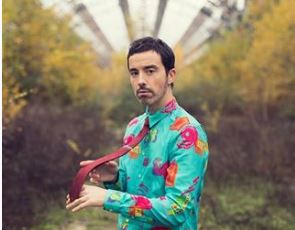 With the cancellation of this year's Eurovision Song Contest due to the COVID-19 pandemic, we thought we would keep our Eurovision spirits up by revisiting and discussing entries for what would have been Rotterdam 2020. Today, we are sharing our views on Italy's Diodato and his song Fai Rumore.
As usual, Italy used its own Sanremo Music Festival as a pool for selecting its Eurovision entrant for 2020. Winning Sanremo automatically gives an artist the opportunity to represent Italy at Eurovision. That's exactly what 38-year-old Antonio Diodato, simply known as Diodato, did back in February, when he won almost 40% of the the total vote in Sanremo's Superfinal stage.
Diodato's entry, Fai Rumore (Make Noise), was doing very well in the betting odds prior to the Eurovision Song Contest's cancellation for this year, with the song showing in the top ten of relevant lists. But what do we think about it? These are some of our views here at EuroVisionary:
Michael – 'Italy always send a good entry to Eurovision and this year was no different. Diodato's classy song built to have a catchy memorable hook in the chorus and, judging by his performance in Sanremo, this would have been another high placing for Italy in the Eurovision Song Contest.'
Josef – 'Italy is, in recent years, always the safe choice. Italian language, high quality song, good performance. And this year is not different. Diodato would have been a perfect representative and again Italy could have been a top 5 contender. Fai Rumore is a perfect Eurovision entry. Strong lyrics and piano, simple as that. To me, it's a perfect choice.'
Theo – 'This was a slow burner for me. I first considered it as just another good song from Italy that perhaps lacked a bit of grit. However, it soon crept up in my estimation and became a firm fixture in my personal top ten of Eurovision 2020 entries. I would not rule it out that it could prove to be one of the few 2020 songs I will still be listening to in years to come.'
Charlotte – 'It's well produced, pleasant to listen to, vocally it sounds nice, and I probably won't skip the track, but there's something missing for me. It's too polished, too sleek – and I forget it almost instantly. Normally, I am a fan of the Italian entries, but this time, I really can't get attached to it.'
Wouter – 'Diodato has a wonderful voice, and the video is truly beautiful. The song title however pretty much covers how I feel about the song; it's mostly noise, and I cannot bear it. Yet the score, stripped from its vocals, pleases me.'
Güneç – 'Diodato is the best male vocalist of 2020 imo. I love the feeling in his voice singing Fai Rumore. The song captured me though I didn't know what it's talking about. This requires the talent and effort of the performer.'
William – 'I, like many other fans, had our own personal favourite miss out on winning Sanremo and the chance of representing Italy. Fai Rumore though is nothing short of beautiful. The song when it won had the feelings of another great placing for the Italians, and then lockdown came to Italy. It took on a whole new meaning after that, hearing people sing it from balconies made me emotional. I feel that Italy could have won with this song if the contest had gone ahead, half because of the song and also due to the devastating effects COVID-19 has had on the country.'
Tommy – ' A grand and emotional ballad with a potential that could have given Italy another decent result. It would have been interesting to hear how a three-minute version would have sounded.'
Stay tuned – tomorrow, we are discussing yet another 2020 Eurovision entry!
In the following video, you can revisit Diodato and Fai Rumore.
This reflection article is based on the author's own personal experience. Views expressed belongs to him or her, and are to be seen as unrelated to EuroVisionary.com.