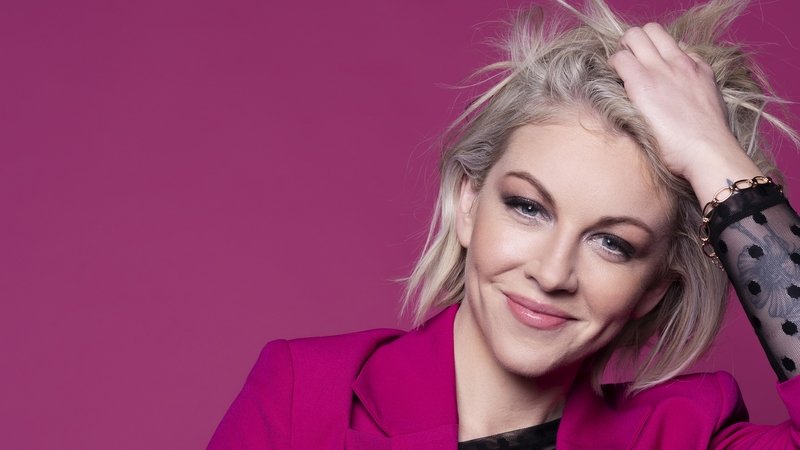 Ireland were one of the many countries to internally select their entry for 2020. The last time they held a National final was in 2015. They have had mixed success with internal selection and this year went with Lesley Roy and Story Of My Life.
Ireland still hold the record for most wins, having won the contest seven times, the last being in 1996. Since 2015 RTE, the Irish broadcasting company have internally selected their entry, yet only one, Ryan O'Shaughnessy in 2018 with the song Together, made the final. When the 2020 contest was cancelled, Ireland had a 50/50 chance of winning according to the bookies.
After news of the contest being cancelled Lesley Roy told 2FM Breakfast Radio in Ireland
Ah look, I am devastated, lads. Honestly, I was so excited to represent Ireland, and I thought we had a banger of a song and such an amazing new team and we would have brought something really special to Rotterdam.
Lesley was born in Balbriggan, Ireland, and now spends her time between Dublin and New York. The video of the song is a collaboration with music production team THISISPOPBABY. Lesley has revealed that she does not know what RTE are planning next year, but says she would work on producing a new song, for the next six months, should she be selected. Come on RTE get on with it.
Here is what our writers thought of the song Story Of My Life
William Lesley Roy brings fun and uptempo beats to the contest for Ireland.  Known for their ballads, Ireland always deliver interesting upbeat music. This vintage take on the likes of Kelly Clarkson and Katy Perry would have found it a battle to get out of its semi-final.  But I personally would have found it a great addition to the grand final.
Michael This is a good catchy upbeat song but I fear it would suffer the same fate as the equally upbeat Et Cetera from 2009 and not make the finals. Lesley seems full of beans but the live performances we have seen so far have fallen flat. I think if Lesley comes back next year, and I hope she does, that she thinks about doing a mid tempo ballad, but keep the same themes she sings about in Story Of My Life.
Theo Like last year, fairly pleasant and radio friendly, but not a qualifier for me.
Gunec It's a strong uptempo lively song which gives you energy both by its lyrics and music. Lesley is a good singer. However, I'm not sure it'd do well in the contest.
Josef We already had many attempts of comebacks in Eurovision and some just did not work as expected. Lesley Roy is almost unknown which may be a positive. This pop rock was on air in early 2000s but now it sounds a little bit retro. And that's good. Story of My Life reminds a little bit of Katy Perry or Avril Lavigne in their early careers, but it is happy and positive, which is the best about it. What is questionable is the live performance. In the Late Late show it was quite dreadful, but who knows how it would have sounded in Rotterdam.