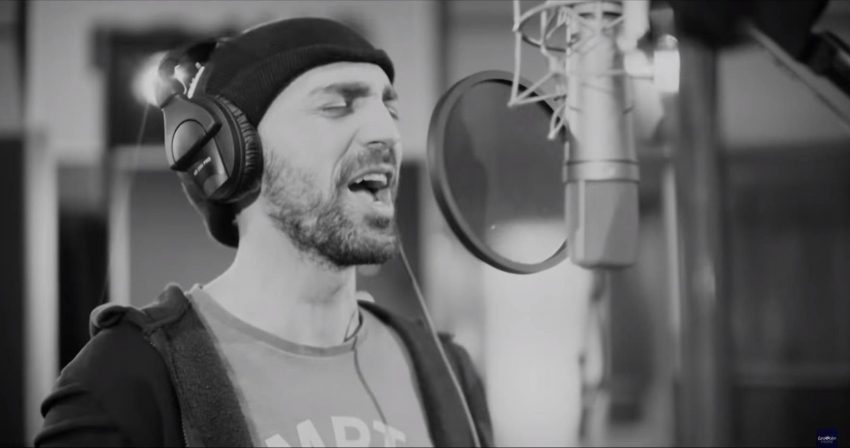 This would have been the week when fans discussed the results of Rotterdam 2020 from Saturday. With the cancellation of the event due to COVID-19 however, we thought we would keep the discussion going by revisiting this year's selected entries. Today, we are discussing Georgia's Tornike Kipiani and his song Take Me As I Am.
For a second year in a row, the Georgian public broadcaster decided to select its representative for the Eurovision Song Contest through Georgian Idol. The talent show was won by 32 year-old Tornike Kipiani, thus winning the ticket to Rotterdam 2020. Kipiani had previously also won the first series of X-Factor Georgia back in 2014.
Take Me As I Am was internally selected and co-written by Kipiani himself and Aleko Berdzenishvili. The song was not doing badly in the betting odds prior to Eurovision's cancellation due to the Coronavirus pandemic and featured at a reasonable 14th place.
But what do we here at EuroVisionary think about the Georgian entry? Here are some of our views:
Theo – 'This is the first time I have heard this in full. It definitely has an impactful rock sound that would have added to the musical variety of Rotterdam 2020. It is not necessarily the sound I go for at Eurovision but it is well produced and I like the singer's vocal style – really suits the genre. The lyric idea of being compared to an Englishman, Italian, German, etc. gets a bit predictable and tacky after a while to me. All in all, I could understand why it might appeal to some people but not really for me.'
Michael – 'Well, Georgia can't be accused of following any Eurovision stereotype songs. Tornike can certainly shout in tune but seriously who's going to their playlist each day and listening to this a lot. Get a grip Georgia.'
Charlotte – 'Eurovision has too little rock! While I totally adore the likes of Highway (Montenegro 2016) and Minus One (Cyprus 2016) and let's not forget Wigwam's glam rock entry (Norway 2005), this one gets a little too shouty from time to time, which makes me unable to hit the absolute highest points. The song includes many elements that I love, and I like the deep, rusty voice of Tornike. It would be a good 8 points from me.'
Ashleigh – 'Georgia get some points from me for going against the grain and doing something a little different. Though I can't say I like it unfortunately. There is a little bit too much shouting and not enough singing for me.'
Álvaro – 'Tornike has an amazing voice. The more I see his performances at Georgian X Factor, the more I am convinced he was the right choice. At the same time, I would like to have more rock songs in the Grand Final. In spite of this, the lyrics are weak. I mean "How do you want me to dance like an Englishman? Where do you want me to dress like an Italian? etc". They are silly. But, overall, it is a good entry! The right choice for Georgia!'
Elvir – 'A big plus for Georgia this year for swimming against the tide and not submitting a ballad to the contest like many other countries did. Another big plus goes to Tornike's raw and powerful vocal. However, despite all pluses, the Georgian entry doesn't really appeal to me because the lyrics are meaningless and disturbing.'
Josef – 'There is always some rock at Eurovision, this time it's Georgia. The song suits Tornike really well, but, sometimes, it sounds more like shouting than singing. Definitely stands out from others, but after shooting up through my top 41 it went back down and settled somewhere in the second half of the songs. Not one of my favourites, but it is original and with a nice idea. Why not.'
Giannis – 'The truth is that I'm not a fan of rock music, but I have to admit that the Georgian entry this year had a lot of potential. I believe it would be higher than most of the people believe and for sure it would be in the final.'
Stay tuned – tomorrow, we will be discussing yet another of the entries that had been selected for Eurovision 2020!
In the meantime, you can revisit Tornike Kipiani and Take Me As I Am in the following video:
This reflection article is based on the author's own personal experience. Views expressed belongs to him or her, and are to be seen as unrelated to EuroVisionary.com.