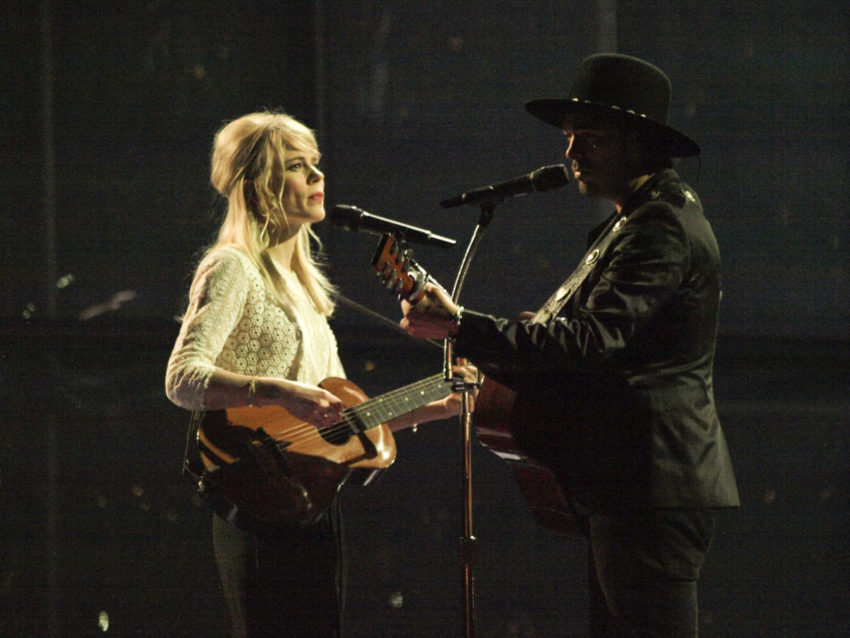 After years of what seems like torture, the Dutch fans had just the year before woken up to new hope. At the 2014 Eurovision Song Contest, The Common Linnets turned hope into glory. And since then, the fans have had many reasons to hold their head high.
The Netherlands had failed to reach the final a total of eight (8!) years in a row. From 2005 and until 2013, it wasn't fun being Dutch fan. It was quite relaxed though. The Netherlands had unfortunately turned into being a country no one expected anything from – least not the local fans.
In late November 2013, the Dutch broadcaster presented The Common Linnets as the Dutch representative for the 2014 Eurovision Song Contest. The duo consisted of the well known names Ilse DeLange and Waylon, with Ilse being quite a household name in the country. Months later, in mid March, their song Calm After The Storm was released.
The Common Linnets scored themselves a second place at the Eurovision Song Contest after Austria's Conchita Wurst.
Calm After The Storm – opinions from fans
In order to find out what Eurovision fans today think of this Dutch entry from 2014, we asked our Eurovision Fan Panel. It includes team members as well as fans from all over the world.
🇩🇰 Charlotte J. – I LOVE this song. I was interviewed for Dutch TV shortly after the song was released. I shocked many Dutch TV viewers by predicting that it would end up in top 3, and be well deserved. Many saw it as me just trying to please. At that early stage, the general attitude among fans was that it was a bit boring. As Eurovision rehearsals started, the fan base for the song grew and grew, and by the time we came to the final, suddenly everyone loved it.
It's simply a Masterpiece – and I am proud, I called it that right away! It should have won!
🇬🇧 Michael O. – Wonderful in every way from the harmonies to the melodic tune. Should have won as it's success afterwards showed. Such a waste that it's not remembered as a winner. Probably the best ever song to place second. Love everything about it.
🇳🇱 Frank S. – The Common Linnets was not only a surprise for Europe but also for my home country the Netherlands. In all fairness I believe that a good song won the competition this year, however, Calm After The Storm was the moral winner of 2014! Still one of my favourites for the Netherlands. ❤️
🇬🇧 Ashleigh K. – A wonderful entry from the NL, I really hoped the Common Linnets would win. They were classy and unique and didn't rely on any gimmicks. Their albums following ESC are also very good.
🇵🇱 🇯🇪 Pawel J. – It wasn't "love at first sight". The song gradually grown on me and after seeing Common Linnets on stage in Copenhagen I was completely blown by it. It's really incredible how that particular song almost brought the trophy to the Netherlands in 2014. Simple yet very moving and emotional lyrics combined with the dark, but very impressive stage presentation turned out to be te recipe for total success. I love it – one of the best eurovision songs ever!
🇦🇺 Craig M. – Love this song. I was there in 2014 and saw it live. It was wonderful.
🇨🇴 🇫🇮 Alvaro S. – A song that grew after being performed on its semifinal. I liked the chemistry that The Common Linnets showed on camera and the beautiful lyrics. This is one of the songs that does not get old.
🇪🇸 Mária P. – Not my favourite and I find it overrated, but I admit it's pleasant to listen to this song. The Common Linnets gave the song a nice intimate touch, which worked very well. This is one of the entries which prove that it's not always necessary to bring to the stage dancers, acrobats or fireworks to succeed.
🇨🇿 Josef Š. – Country song at Eurovision is rather a rarity and Common Linnets brought a top class performance. Very intimate one, well sung and full of emotions. I wasn't a big fan of the song back in 2014 but started to like it more after the competition was over.
🇧🇦 🇩🇰 Elvir P. – Calm After The Storm was my personal favorite to win Eurovision in 2014. Usually, I am not a big fan of country pop, but this song is just so addictive. It is moody, sophisticated, and Ilse's and Waylon's vocal fit each other perfectly.
🇫🇮 Marrti I. – We all have countries, whose entries we await eagerly every year. The Netherlands is that for me. This time I didn't quite know what to think. Ilse DeLange is a talented artist, but she hasn't been on my list, I admit that. This entry was not at the slightest my favourite, disliked the song thus I like country, but this was so slow that it bored me. Sorry. I expect a song to have strong melody, catchy melody and rhythm. While listening to this song I had to check my pulse…I knew though, that something I dislike as much as I did have strong chances to win. Pretty close it went though.
🇬🇧 Paul G. – However good the song in 2014 no one was going to win other than Conchita. This song was outstanding and a very well deserved second place.
Enjoy one of the The Common Linnets' rehearsals from the 2014 Eurovision Song Contest in the embedded video. Below the video, you can read more about the duo members Ilse DeLange and Waylon.
The Common Linnets – A mini Biography
In 2013, Ilse DeLange started The Common Linnets project together with Waylon. Right from the beginning, it was stated that we would see changing members.
Ilse DeLange was already back then a household name in the Netherlands. She has been active since the late 1990's. Her debut album sold 5 x Platinum. In May 2020, she released her 10th studio album. With further 5 live albums and two compilation albums, she is one of the most active Dutch musicians. From 2013 to 2015, Ilse was also coach on the talent show The Voice of Holland. In season 5, she coached the later Eurovision winner Duncan Laurence.
Waylon got his breakthrough in the talent show Holland's Got Talent where he finished second in 2008. The year after, his debut album was released. It sold to gold status, and Waylon himself received a music award as Best Newcomer. Waylon managed to release two albums before The Common Linnets project, which he left shortly after Eurovision. Afterwards, he continued his solo career, which is still going strong.