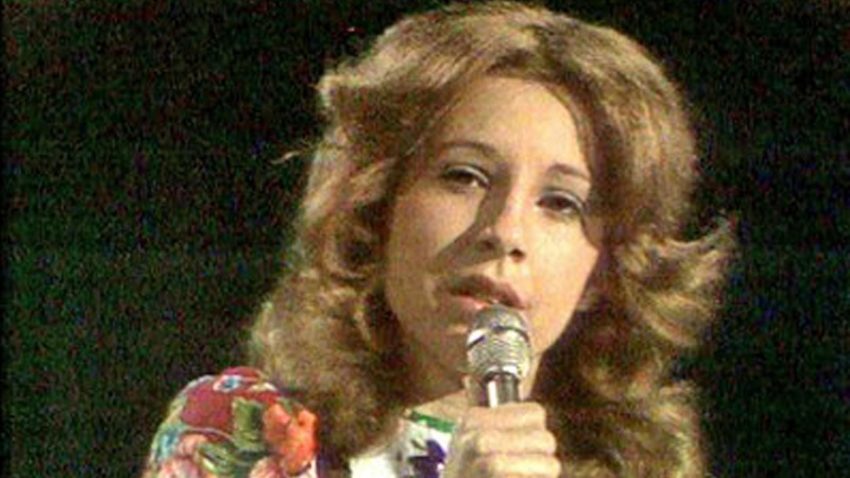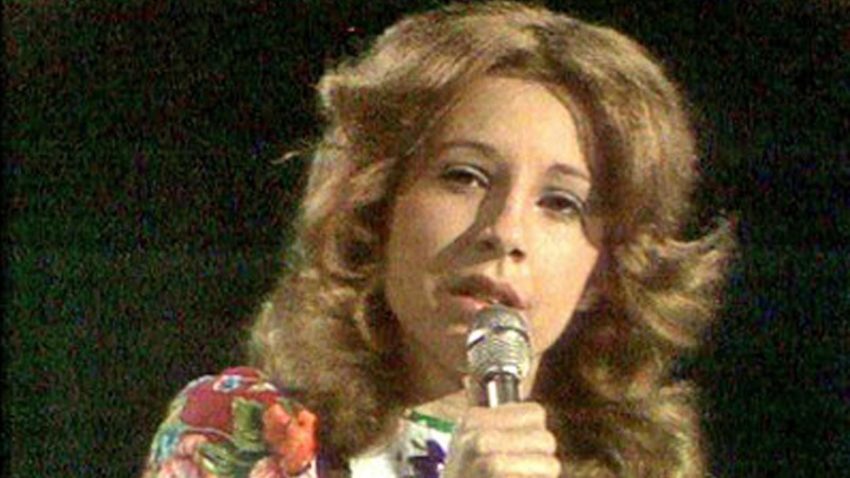 Turkey's first Eurovision appearance came in 1975. It took a draw to decide who should represent the country for the first time. At Eurovision she was sick, and unfortunately came last.
Turkey's first appearance on the ESC stage was in 1975. Broadcaster TRT decided to participate, and opened an audition to find the entry. 105 songs were shortlisted to 32 by a professional jury in the first phase. Nilüfer's (Turkey 1978) "Boşver" was disqualified due to plagiarism but it turned out afterwards that it was not stolen at all.
On 9th of February 1975, final 8 songs auditioned for the final decision. Ali Rıza Binboğa's "Yarınlar Bizim" won the public votes. However, Semiha Yankı's "Seninle Bir Dakika" and Cici Kızlar's "Delisin" got the equal highest points from the professional jury. After a draw, Semiha Yankı earned the honour of representing her country for the very first time in Eurovision Song Contest.
In Stockholm, 17 year old Semiha took the stage with 38 degrees fever. The girl did her best to make her country proud. Unfortunately, she could only get three points from Monaco and took the last place.
Seninle Bir Dakika – Opinions from fans
In order to find out what Eurovision fans today think of this Turkish entry from 1975, we asked our Eurovision Fan Panel. It includes team members as well as fans from all over the world.
🇬🇧  🇹🇭 John E. – The first ever Turkish entry I think. I remember watching this contest live but this song did not stand out but I don't feel it deserved last place. Beautiful simple staging and orchestral accompaniment and a singer with a strong voice clearly singing with great passion. I think she may have suffered from singing in Turkish when many other countries chose English. I have no idea what she was singing about because back then we did not get the wealth of information we do today, especially the meanings of the songs. It was great to welcome Turkey to Eurovision but I enjoyed many of their subsequent entries much more.
🇩🇰 Charlotte J. – Unfortunately, I find this song too boring. It's not directly bad, but it's just boring. It doesn't do anything for me, there's no highlights to attract me.
🇹🇷 🇫🇷 Egemen O. – Semiha Yankı's selection was in fact, due to some luck. She had obtained the same points as another song called Delisin and the representative was selected by lottery. Good luck for her, but terrible luck for Turkey. Later on, Delisin became a hit whereas this one sunk into oblivion. It is a love song and the lyrics are okay. But the music is definitely a dull one. When you take into account this fact alongside with the fact that her voters don't speak Turkish and that villager dress, the song's destiny isn't surprising.
🇬🇧 Aslegih K. – I hadn't realised that Turkey had such a long history in Eurovision. This is a very nice song from Turkey with beautiful vocals. I don't think it's a song that I would seek out again but I'm very glad to have heard it.
🇨🇿 Josef S. – I hear this song for the first time and I love how it sounds like from a fairytale. I don't understand a single word in Turkish, but it has a mystical atmosphere together with the flute in the orchestra. It is a ballad, but still has some power especially when the refrain starts. It is as good as other old Eurovision songs, it can even compare to some of the winners from the same decade. I really like this one. I miss Turkey at Eurovision.
🇫🇮 🇨🇴 Alvaro S. – I love the melody of this song. It sounds like a lullaby and it transports me to another time. The lyrics of this song are short but passionate and Semiha is very expressive on stage. It definitely deserved a better result.
🇬🇧 Michael O. – I never have understood the placings in the 1975 contest where Turkey was far from the worst. This is a really nice lilting melody of a song, which although was no winner, should have finished much further up the table. In fact I think this is one of Turkey's best entries.
🇹🇷 Gunec G. – A 17 year old teenager on stage with 38 degrees fever. Singing her heart out for her country. Her heart flapping like a bird and there is desire in her eyes. A strong, powerful, emotional ballad written and composed by two legendary musicians of Turkey. Another legend Timur Selçuk (he also conducted Bana Bana in 1989) conducting the orchestra. The result, only 3 points from Monaco. This is really sad. Turkey sent much worse entries to Eurovision but Seninle Bir Dakika was not one of them. I think Bora Aydos' Esmer Yarim (1993) was the worst Turkish entry ever.
🇬🇷 Kostas C. – First attempt for Turkey, and they wanted to show their European profile. And they achieved it. A very good and melodic song. Personally, I find it as one of the best entries of the country and the result is very unfair. It cannot be only the ugly dress of the singer the reason for the last place. Maybe the low scoring is a result of the Turkish invasion in Cyprus, the previous year.
Enjoy Semiha Yankı's performance from the 1975 Eurovision Song Contest in the embedded video. Below the video, you can read more about Semiha Yankı.
A Mini Biography to Semiha Yankı
Semiha Yankı was born on 15th of February 1958 in Istanbul to a family of circus acrobats. After her brother's death when he fell down from the rope, she decided to deal with music instead.
After her appearance on the Eurovision stage in 1975, she has released many singles and albums. Her last single Tükendim was released in 2018.
She is currently living in Çeşme, still active and taking the stage in various places.
In my view

I see that at least thought of connecting the bad result to Cyprus "invasion" in 1974. I would like to share some brief information about the Cyprus issue here to clear things up, from my point of view. (Although Eurovision should not be a platform for political discussions, I felt the need to answer).

In 1571 (449 years ago) Ottoman Empire conquered the island after the Venetian Empire. The island was ruled by Genoese traders at the moment. In 1878, with Cyprus Pact, the administration of the island was given to United Kingdom. In 1923, the island was literally given to the UK by the Lausanne pact. In 1925, Cyprus was announced as crown colony and first Turkish ambassador was appointed. In October, Greeks rioted in request of Enosis. After that, UK took strict measures against both Turkish and Greek people. In 1950 as the result of a referendum, Greek islanders decided to join Greece. The terrorist group EOKA began their terrorist actions to remove the British power out of the island. Meanwhile, Turks started get armed as well to keep the island with two nations living. In 1960, the island became a free republic. In 1974, after a Greek coup, the Turkish Republic sent armed forces to protect the Turks and to protect peace in the island. The operation is remembered as the Peace Operation in Turkey.

Gunec Gulun Yazıcıtunc, writer of the article

—

On EuroVisionary.com we would like to point out that there are two sides to the story about Cyprus. We don't want to create a discussion about it, but will advise people interested to check out more information for themselves. We gave the writer of the article permission to share the Turkish point of view, but have not – and will not – take any side as to who is right and who is wrong.

Charlotte, Manager of EuroVisionary.com

The opinion expressed in "In my view" are those of the author and are not necessarily the one of EuroVisionary.com.