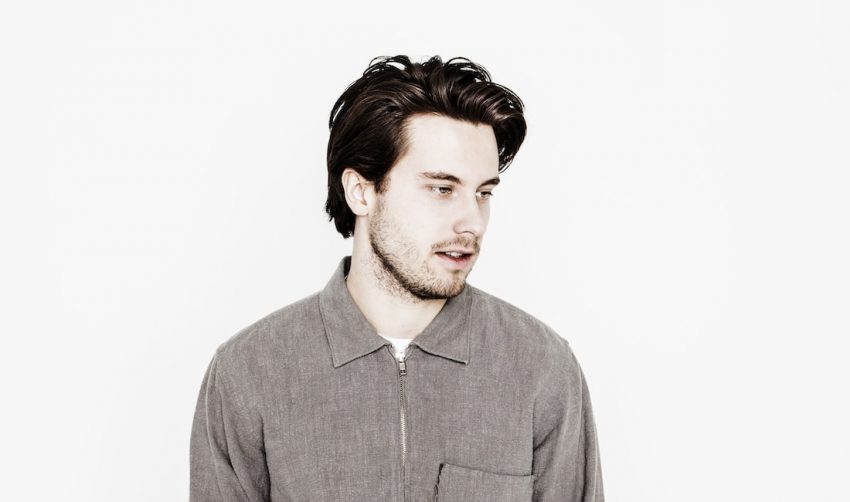 Estonia kicked of their search for their Eurovision Song Contest 2019 entry tonight with the first semi final of Eesti Laul. Twelve hopefuls presented their potential entries with six heading to the 16 February final.

Giving us something to watch on a Thursday night, Estonia became the last of the Baltic States to start the broadcasting  of its Eurovision 2019 heats. The show came from Tartu Ülikool's sport centre.
The Hosts and Interval Act
Tonight's hosts were multi talented Estonian actor, singer, writer and television presenter Ott Sepp, and Piret Krumm, the actress well-known for her appearance in Klassikokkutulek and Ristiisad. Before the results we were treated to Maarja-Liis Ilus singing her entry Keelatud maa, which finished 8th in 1997.
The Songs
The Swingers – High Heels in the Neighbourhood
Two favourites from the past, Tanja and Birgit, opened the contest tonight accompanying the Swingers. A saxophone and white double bass featured prominently in the song, while the ladies wore matching black dresses. Good enough singing but a bit old fashioned of a song. Still it drew well as first song on. Tanja didn't do as much dancing as she did with Amazing, while Birgit did a little bit more movement than she did in 2013.
Marko Kaar – Smile
Four seated ladies introduced the song before we saw Marko and what a smile he had. This is the type of song that surely must just be making up the numbers. While the ladies got up to dance, they must have been listening to something else, as this was no dance song. The most interesting part of this was two empty chairs in the centre of the stage.
xtra basic & Emily J – Hold Me Close
Coloured laser lights introduced a light purpled clad Emily J. Presumably xtra were the dancers simpering around her. This was like an anaemic dance number that couldn't be bothered to take off. Either the sound in the sports hall isn't very good, or else this performance isn't up to much – or maybe both. Looking better for Tanja and Birgit already.
Johanna Eendra – Miks sa teed nii?
The first song in the native language tonight and it's a ballad. Johanna had a black evening gown on and when she stopped singing, two dancers jostled behind her. A strange mix of a slow song and then some modern electro thrown in.  Some of the audience waved lamps to keep themselves awake.
Stefan – Without You
Surely piano playing Stefan Airapetjan is the lead singer from Vajé, who Laura walked with last year. This has a bit of potential but still came over a little plodding. An angelic female tried to lift the song in the middle, but didn't quite succeed.  Stefan made a quick exit after he was done singing.
Sandra Nurmsalu – Soovide puu
Celebrating ten years since her Rändajad, Sandra is back to entice us yet again with her high pitched angelic voice. This is a light weight piece of fluff but at least is tolerable to listen to right to the end. Having participated before doesn't necessarily give her an advantage as she's found out before, but surely this has to be top 6 for this week.
Jennifer Cohen – Little Baby El
Jennifer and her ladies seemed to have forgotten they were in the first semi as they were barely dressed, having clearly rushed to the sports hall straight from a pyjama party. This has a cute song title which turns out to be the best part of the song. A little bit of faux-reggae which was nice to hear. If this is to represent Estonia this year, hopefully the word revamp is being put out there.
Sofia Rubina-Hunter – Deep Water
Starting out in black and white, we are told this will actually feature Janika Tenn, which certainly has built up the anticipation. Wearing an unusual item in her hair, this was surprisingly above average, which could help it to qualify. The above average bar is comparing it to this weeks songs and not past Estonian entries like Goodbye To Yesterday or even Siren.
Öed – Öhuloss
Our two cheeky girls in fluorescent costumes were backed by four other little vixens. A bit of rap thrown in, this possibly was the first entry tonight to remember it's 2019 and the point of this show is to find a winning Eurovision song, presumably. Despite it's attempts to meet the criteria, yet again, this was hardly ground breaking winning material.
Victor Crone – Storm
The loudest cheer from the audience so far tonight and that was before Victor even started. This is one of Stig's meaning of life songs, but, so far this has been the best of the night by an Estonian mile. An acoustic beginning that becomes anthemic as it travels along. Thank goodness for it. Surely heading to the final.
Ranele – Supernova
A song in tribute to Estonia's neighbour Latvia's selection show, this is another slightly better effort. Two guest dancers creeped out behind Ranele, but she can be forgiven since she  has at least produced a passable dance song. Surely this too will be joining Victor in the final,
Inger – Coming Home
Little Inger closed tonight's competition with the song Coming Home – a title you can't really write a bad song about. Accompanied by a little guitar, we can presume that Inger just missed the age limit for Junior Eurovision. Still a nice enough song to end with. The audience cheered wildly at the end, either for the song, or they were just glad it was all over.
The Results
After the jury and first public vote, going through to the final are Stefan, Victor Crane, Inger and The Swingers.
A second round of public voting saw Sandra Nurmsalu and xtra basic & Emily J join them.
Estonia In The Eurovision Song Contest
This will be the silver anniversary of Estonia's participation in the contest, with this year seeing it's 25th entry. They have won the contest one time in 2001 with Everybody by Tanel Padar, Dave Benton and 2XL.
If Estonia reach the finals they either usually end up in the top 10, or below 20th place. The only exception was in 1998 when Koit Toome finished 12th with Mere Lapsed. Koit's second attempt with Laura and the song Verona failed to qualify, one of nine Estonian entries to suffer that fate.
Last year Elina Nechaveya placed 8th with La Forza.