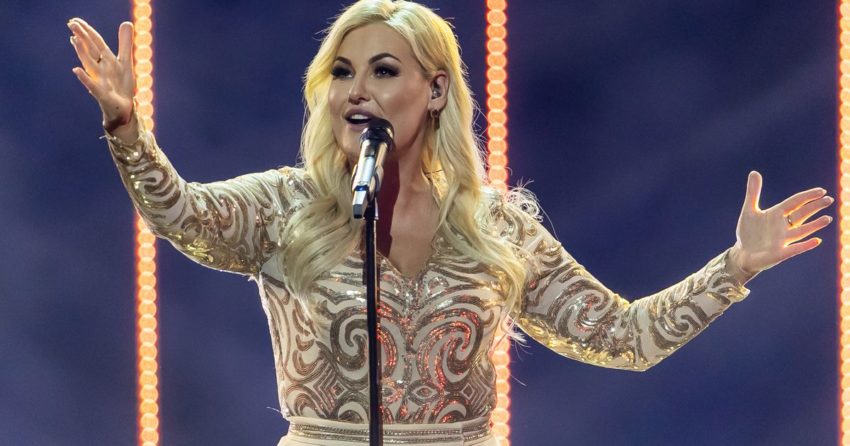 Tonight Estonian Television (ERR) previewed the second set of twelve acts who will compete in the semi finals of Eesti Laul 2020. Eesti Laul is used to choose the Estonian representative for the Eurovision Song Contest.
The first semi final will be broadcast on 13 February 2020, with the second semi final shown on 15 February 2020. The final of Eesti Laul will consist of  twelve competitors, six chosen from each semi final and will be broadcast on 29 February 2020.
The  second set of acts competing in the semi finals are:
1.  Synne Valtri feat Valiharf – Majakad
2.  Anett X Fredi – Write About Me
3.  Inga –  Right Time
4. German and Violina – Heart Winder
5. Viinerid – Kapa Kohi -La
6. Revals – Kirjutan Romaani
7. Merilin Malk – ,Miljon Sammu
8. Jennifer Cohen – Ping Pong
9. Janet – Hingelind
10. Egert Milder – Georgia On My Mind
11. Inger – Only Dream
12. Uudo Sepp – Im Sorry I Messed Up
Estonia In The Eurovision Song Contest
Following a relatively good run at the contest Ruffus with Eighties Coming Back placed 21st in 2003 placing Estonia outside of the Top 20 since their debut in 1994. Worse was to come with the introduction of the semi finals in 2004 when Estonia failed to qualify for the finals for five years in a row,
Urban Symphony broke the unlucky streak in 2009 when Randajad placed 6th. Ott Le[land equalled that position in 2012 with Kuula.
In the last seven years Estonia have failed to qualify three times, yet has also ended up in the Top 10 twice with Elina Born and Stig Rasta with Goodbye To Yesterday in 2015 and Elina Nechayeva with La Forza in 2018.
Last year Victor Crone placed 20th with the song Storm.