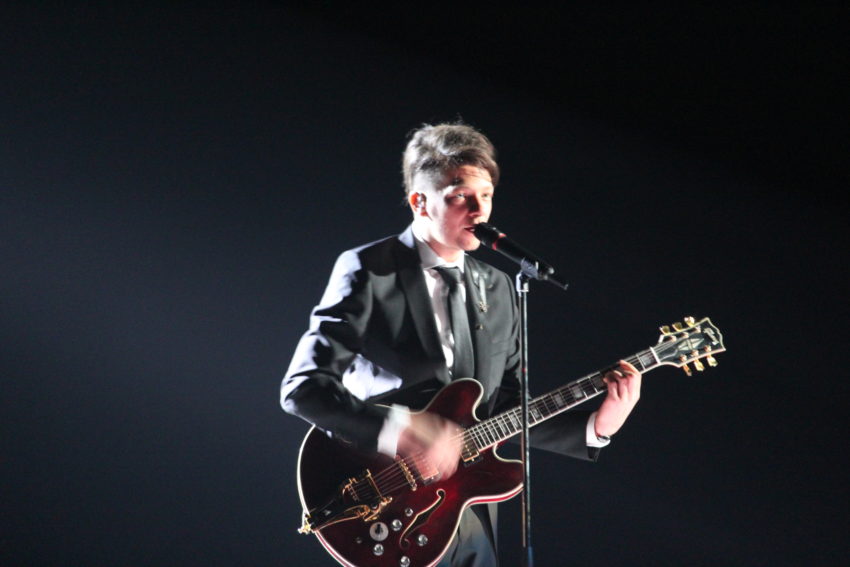 Tonight in Estonia, the twenty finalists for Eesti Laul 2018, were announced and old perennial Stig Rästa, will be making another bid to represent his home country – this time with the song Home.
Stig is not the only past Estonian representative trying again, as Gerli Padar, who missed the finals in 2007 with Partners In Crime, is also returning, with the duet Sky, alongside Eliis Pärna. The full list of the songs can be found below.
The two semi finals will be held on February 10 and 17 2018, with the final taking place on March 3, 2018.
Stig Rästa – Home
Metsakutsu – Koplifornia
Elina Netšajeva – La forza
Aden Ray – Everybody's dressed
Frankie Animal – (Can't keep calling) Misty
Nika – Knock knock
Iiris & Agoh – Drop that boogie
Etnopatsy – Külm
Vajé – Laura (Walk with me)
Miljardid – Pseudoprobleem
Tiiu x Okym x Semy – Näita oma energiat
Desiree – On my mind
Rolf Roosalu – Show a little love
Eliis Pärna & Gerli Padar – Sky
Girls In Pearls – Spellbound
Marju Lanik – Täna otsuseid ei tee – co-written by Paradise Oscar 2011 representative
Indrek Ventmann – Tempel
Sibyl Vane – Thousand words
Evestus – Welcome to my world
Karl Kristjan & Karl Killing (feat. Wateva) – Young
The only time that Stig managed to win the Eesti Laul, as a performer was in duet with Elina Born, with fan favourite Goodbye To Yesterday, which placed 7th in 2015. Enjoy the perfomance below, while we await to see if he can finally make the actual Eurovision Song Contest as a solo act.