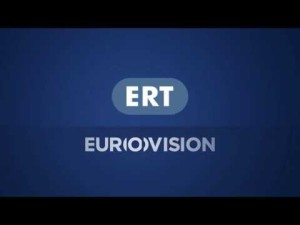 Despite the big financial and political crisis in Greece and the general elections coming in mid September, ERT's board decided in their last meeting to host the selection for the 61st Eurovision Song Contest. This seems to end the cooperation NERIT (the previous state broadcaster) had with other private TV stations, to organise the Greek National Final.
The last time ERT organised a national final themselves was in 2011 in a TV studio, where Loukas Giorkas won the ticket and represent Greece in the Eurovision Song Contest that was hold in Düsseldorf with Watch My Dance. The last three years MAD TV organised the Greek National Final. This year ERT take the responsibility again to organise the national selection for the song that it will represent the country in the 61st Eurovision Song Contest in Stockolm. The most important decisions will be taken in the next weeks, including when and how the Greek song will be chosen.
ERT's board appears to have taken note of the negative comments that especially followed the last national final for the low level of songs that competed. So they decided to take matters into their own hands again and have the first and last word in the selection process of the song that will represent the country, hoping that the first entry of ERT after its reopening, will be successful.