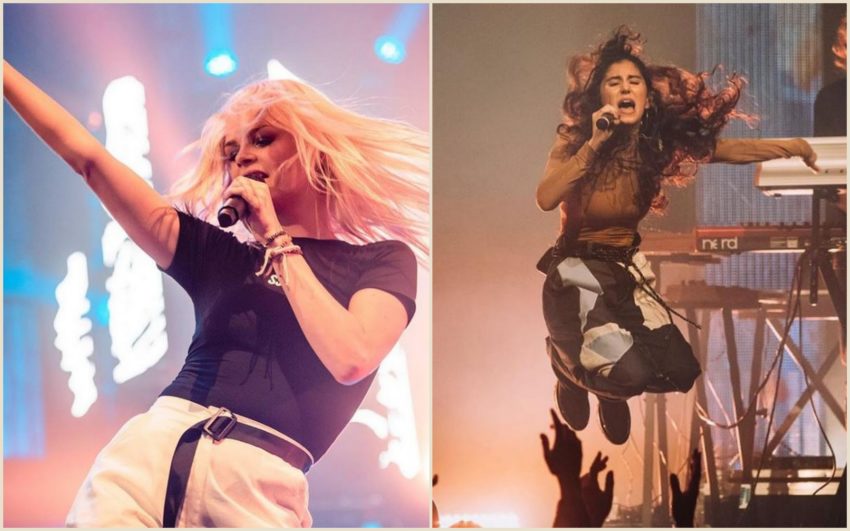 The newly crowned Eurovision winner names two young talent show participants he would like to see represent the Netherlands on home field at next year's contest. Duncan also sees the host city race as a duel between Amsterdam and Rotterdam.
Upon his arrival back to the Netherlands, this year's Eurovision winner Duncan Laurence spoke out about his wish to see a young talent rather than an experienced act to represent the country next year. In an interview with Radio 10 today, he named two specific artists, he would like to be chosen – with the right song, of course as he adds "that's what it's about after all".
The two artists named by Duncan are 23 year old Davina Michelle and 21 year old Naaz:
Michelle Davina Hoogendoorn is not completely unknown to the Dutch population. She took part in talents shows like Idols in 2016 and Beste Zangers in 2018. The young singer, who is quite an active YouTuber, had a number 1 hit with the song Duurt Te Lang.
Naaz Mohammad took part in Holland's Got Talent in 2014. In 2017, her two singles Words and Up To Something both reached the tip parade of the Dutch top 40. Last year, she released the EP titled Bits Of Naaz.
Duncan was also asked about his view on in which city the 2020 Eurovision Song Contest should be held. For him it's a matter of Amsterdam or Rotterdam because as he sees it, they have the largest arenas. He adds that Amsterdam might make most sense as it's the city everyone knows, but he adds that in the end, it should be the most optimal arena that is chosen.