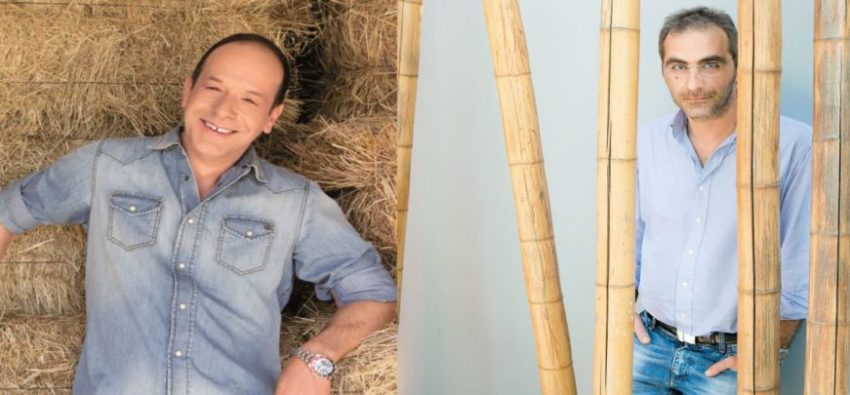 After the failure at this year's Eurovision Song Contest where Greece failed to reach the final for the first time, things are changing within the Greek broadcaster ERT. New man in charge, and Hot Eurovision duo Dimitris Kontopoulos and Fokas Evangelinos should be in play for Kiev 2017. 
This morning in the morning show of TV Station E it was reported that in ERT have already initiated many important changes in the Greek participation for the Eurovision Song Contest 2017. The president of ERT, Dionisis Tsaknis is leaving the Eurovision project, and CEO of the Greek public TV station Lambis Tagmatarhis takes over. According to E it is again very likely that ERT opts for an internal selection for the Greek representative in Kiev.
Lambis Tagmatarhis should already be talking to a big record company and to sponsors. And furthermore, he is in contact with the golden duet Dimitris Kontopoulos and Fokas Evaggelinos.
Dimitris Kontopoulos is one of the most successful composers in the recent Eurovision history. Apart from this year's Russian entry which ranked first in the televoting and third overall, he has written many Eurovision hits in the past (Greece 2009, Belarus 2007, Ukraine 2008, Azerbaijan 2013, Russia 2014) and never missed out on top7.
Fokas Evangelinos has made his own legend as a choreographer in the contest. He has directed all the previous Eurovision entries which Dimitris Kontopoulos has written, plus the Greek winning entry My Number One with Helena Paparizou in 2005, again in Kiev.
Recently, Dimitris Kontopoulos expressed his desire to represent Greece again and proposed a young famous singer Demy, who is extremely popular especially among the young people. If Kontopoulos and Fokas agree with ERT Demy is a very likely contestant to be internally chosen by ERT to represent the country in Kiev.
You can watch the video of the morning TV show in E, referring to the Greek entry in Eurovision Song Contest 2017 below (It's in Greek)