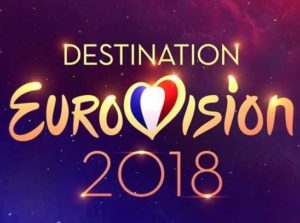 On the 13th of January, France will kick of its national selection for the 2018 Eurovision Song Contest. The participants are confirmed one by one. Let's take a look at the ones confirmed so far. 
Who shall represent France at the 2018 Eurovision Song Contest? The answer to that we will know during their national final to be held on the 27th of January. Two heats starting on the 13th of January will select the finalists. Contrary to other countries where all the acts in a national selection are published at once, France is keeping the tension high as they confirm one at a time. A video teaser including a little taste of their songs are released together with the confirmation.
Confirmed acts for Destination Eurovision
The list below includes the acts confirmed for the French 2018 selection and their song titles. By clicking the link of the artist, we take you to the official video presentation for that act where you also can hear a bit from their songs.
Mixed French results
France has won the Eurovision Song Contest five times and as such is one of the most successful countries. However, it has to be added that their last victory dates back to Marie Myriam in 1977. In recent years, they haven't had that much to cheer for with quite mixed results.
If we take a look at their last 10 entries, from 2008 where Sébastien Tellier represented the country to their 2017 entry Requiem by Alma, the country delivered below expectations. Twice in top 10 isn't too bad, but four times placed in the bottom of the scoreboard from 22nd place and down isn't good either. This somewhat puts pressure on their 2018 participant to do better. Let's hope that this new approach from French TV with a big national selection can help to change that.
Below you can refresh your memory of Alma's 2017 entry. In the video you can see a special Full Stage View where you can see how she used the stage and the graphics to tell her story.