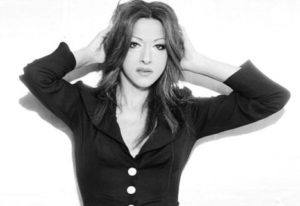 To celebrate Israel's 68th birthday, a Eurovision Extravangaza party will be held in London on the 12th of May which is also the day of the second semi-final with Israel participating. Dana International who represented Israel twice at the contest will be guest act.
This year Israel is celebrating its 68th birthday with a Eurovision Extravangaza Yom Ha'atzmaut party on the 12th of May with Dana International as guest act. She represented her country in 1998 and 2011, with the first one giving her Israel's latest Eurovision win. Ticket for the event which is on the day of the second semi-final where Israel is competing, starts at £25.00 and go up to £65.00 for a VIP place and are now on sale online. The central London venue will be announced to ticket holders before the event.
"I'm so excited to be coming back to London to enjoy Yom Ha'atzmaut with all of you! England holds so many amazing memories for me, since it's where I won the Eurovision contest in 1998. I can't wait to bring some of that Eurovision magic for this unique celebration of Israel's birthday!"
(Dana International).
In the meanwhile, let's take a look at Hovi Star who will represent Israel in this year's Eurovision Song Contest, and thus compete on the same day as this party. The performance in the video below is from Amsterdam, last Saturday.