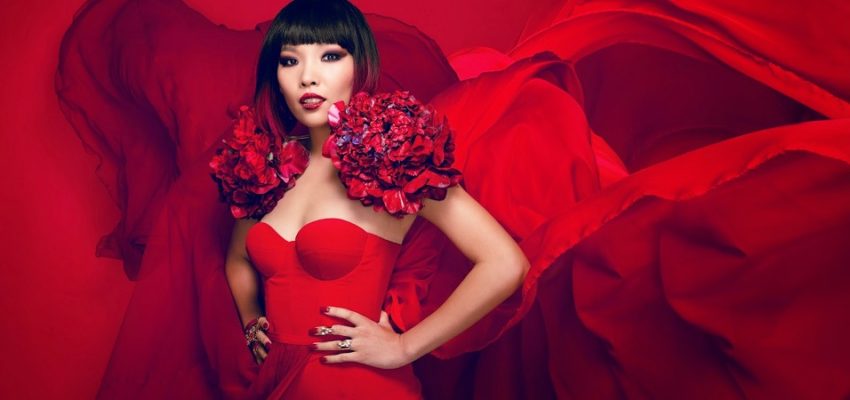 This morning, SBS Australia aired the full version of the song Dami Im will sing for them at the 2016 Eurovision Song Contest. The song is titled Sound Of Silence and will be performed in the first half of the second semi final.
Dami Im was recently internally selected to represent Australia and has wasted no time in preparing the song and the video.
Dami was born in South Korea and first came to fame on season five of X-Factor Australia. The road was rocky at first for Dami, when initially she was kicked out at bootcamp. However, one of the chosen contestants, Matt Gresham, dropped out, so judge Dannii Minogue invited Dami back to audition for her, and her sister Kylie, in New York City, when Dami was chosen as one of the top three in the Over 24's category.
Week after week, Dami shone on the show with a series of amazing costumes, brilliant staging and of course the voice. She was never in the bottom two and ultimately won the series on 27/28 October 2013. Her winner single Alive and the accompanying album Dami Im, topped the Australian charts.
The song can be heard in its full version in the video below:
Australia In The Eurovision Song Contest
Australia was invited to be part of the 60th anniversary of the Eurovision Song Contest in Vienna 2015, as a special one time guest. However their excellent result, and the countries love of the contest, made the EBU offer a permanent place in the contest for the Australians.
Their debut act, Guy Sebastian has been a judge on the very show that brought Dami to fame, X-Factor Australia , but on Dami's series he was just an assistant to Natalie Bassingthwaighte at judges house.
Nevertheless, Guy is a big star in his home land, which found him representing Australia as their debut entry with Tonight Again. Guy finished fifth and you can enjoy that performance in the video below.