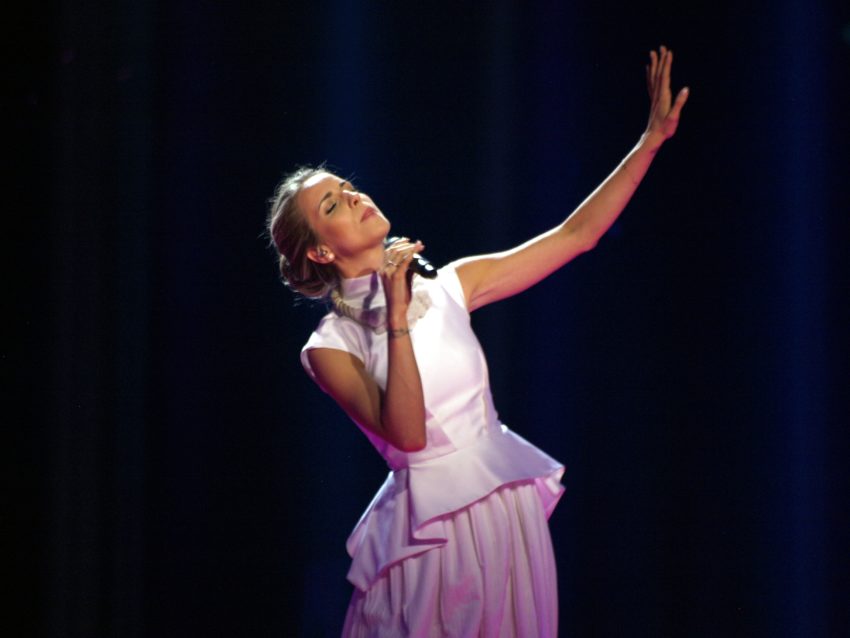 Do you have the right song ready for the 2017 Eurovision Song Contest? Czech Republic has opened up for submission of entries. End of November is the deadline. This follows the 2016 contest where the country qualified for the final for the first time.
Czech Republic debuted at the Eurovision Song Contest in 2007 in Helsinki, Finland and 2017 marks the 10th anniversary of their very first appearance at Eurovision. After three unsuccessful attempts, Czech Republic withdrew after Eurovision Song Contest 2009 and had a 5-year break. In 2015, Czech Republic tried it again during the 60th Eurovision anniversary in Vienna, Austria and as they were not successful with national finals in 2007 and 2008 (and public song choice in 2009), they tried something completely different – an internal choice, made 100 % by the professional jury. They chose Marta Jandová & Václav Noid Bárta with their song Hope Never Dies and it was their best result so far – 13th place in the semifinal, not so far away from qualifying to the grand final.
Czech Television decided to stay at Eurovision and keep the same method of choosing their participant one year later in 2016. This time it was Gabriela Gunčíková and the song I Stand, for the first time composed by foreign team made of two Swedes and one Irish. And the effort paid off as 2016 was the year for the Czech Republic. For the very first time, the small central European country made it to the final and qualified from 9th place in their semifinal. However in the final, Gabriela received only 41 points from the jury and 0 points from televoting, that put her on the 25th place, but still the best result ever for Czech Republic.
After this enormous success, it was expected that Czech Republic will not withdraw and it was confirmed in a press release recently. And for the third time in a row, Czech Television put all the power to the hands of the professional jury. The selection process starts now and the deadline for sending potential Eurovision entries for Czech Republic is 30th November 2016. Czech Television calls for the songwriters all over the world to submit their songs on email address [email protected]. The only rules are that the songs can't be presented before 1st September 2016, can't be longer than 3 minutes and has to be sent together with the lyrics and demo. After 30th November, the jury will go through all submitted songs and will choose the best one. That is half of their work and the second one will be find a suitable artist for the chosen soon.
Below you can watch Gabriela Gunčíková and her I Stand at the 2016 Eurovision Song Contest: