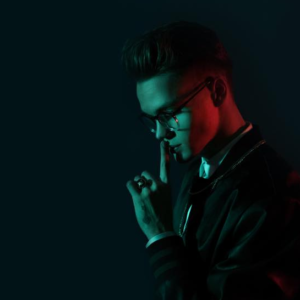 Mikolas Josef won the new national selection in the Czech Republic with his entry Lie To Me. Czech broadcaster Česká televize revealed the winner this evening. Mikolas was the favourite to win so this doesn't come as a big surprise.
Three weeks ago, Czech Republic announced its 6 finalists for the national selection Eurovision Song CZ. A week ago, the online voting closed, and the international jury members were revealed together with their winner – Mikolas Josef. And today, one week later, the overall winner is announced.
It is, as expected, Mikolas Josef. Split online voting and jury voting results are expected to be published in the following days.
Mikolas Josef will represent the Czech Republic in Lisbon with his song Lie To Me. The song was already published in November prior to the announcement of the finalists, and up to today, the official video on YouTube has already more than 1 million views.
Who is Mikolas?
Mikolas Josef is 22 years old. In his early youth, he started playing the guitar and received a few prizes for it.
After graduation, he started his career as a model. He was not impressed by the mood in the background of top modeling and he returned to music. Mikolas began singing on the streets all over Europe, only with his guitar, and the money he earned, he spent making his own music.
He released his first single Hands Bloody slowly became a name within music. That escalated with his second single Free. After that, he moved to Vienna from where he in 2016 released the single Believe (Hey Hey).
At that point, Czech Eurovision fans started to put him as one of the favourite new artists to represent the country at the Eurovision Song Contest. In the national selection for 2017, Mikolas was one of the considered artists, but the song he submitted wasn't chosen. Mikolas later revealed that he was asked to sing the winning Czech entry My Turn, which he turned down as the song didn't fit his music style.
Another year went, he submitted Lie To Me and this time Mikolas' efforts paid off, as he is to represent his country at the 2018 Eurovision Song Contest in Lisbon, Portugal in May.
Czech Republic as potential opener
At the semi-final allocation draw that took place today in Lisbon, Czech Republic was drawn to the first half of the first semifinal. Lie To Me might be picked as opener of the show. It would stick to the formula that usually modern and upbeat tracks are the openers.
Time will tell if Mikolas will bring this central European country into the final of Eurovision – for the second time only. The first time being Gabriela Gunčíková in 2016 with the song I Stand.