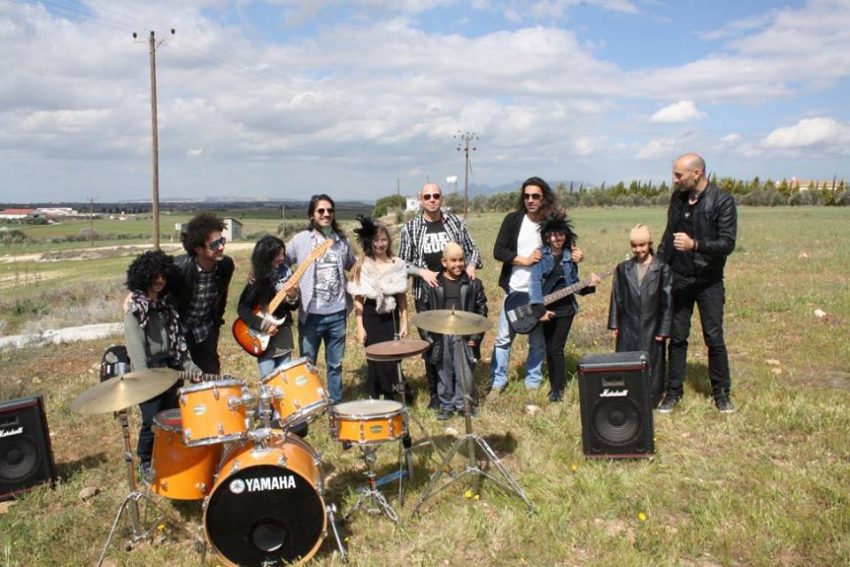 A sweet surprise was waiting Minus One last Friday, when they saw fourth year students in Nicosia remaking their 2016 Eurovision entry Alter Ego. The band found some time to visit the school to thank the young 'artists', give them autographs and answer their questions.
All started due to Ms. Penny Siakallis, who is a teacher at Highgate School in Nicosia. Ms. Siakallis, noticing that all her students were very excited about Cyprus' entry for 2016 Eurovision Song Contest – Alter Ego by Minus One – and that they kept on singing the song, decided it might be fun to remake the video clip with the students. Using her background in creative arts to bring out the best in her students, the result as you can see is more that great!  Minus One heard about the project and visited the school to surprise the students on Friday the 4th of March, the last day of filming. It was an unforgettable moment for all involved.
You can watch the video below and see the students 'howling' (a term also meaning 'cheering' in Greek and a reference to the presence of a wolf in the song's original video) for Minus One:
Ms. Siakallis told us about their experience:
A truly memorable and enjoyable experience that has been life-changing for these children. They met their heroes and were inspired to follow their dreams. I feel very lucky to work in a school that promotes creative expression.