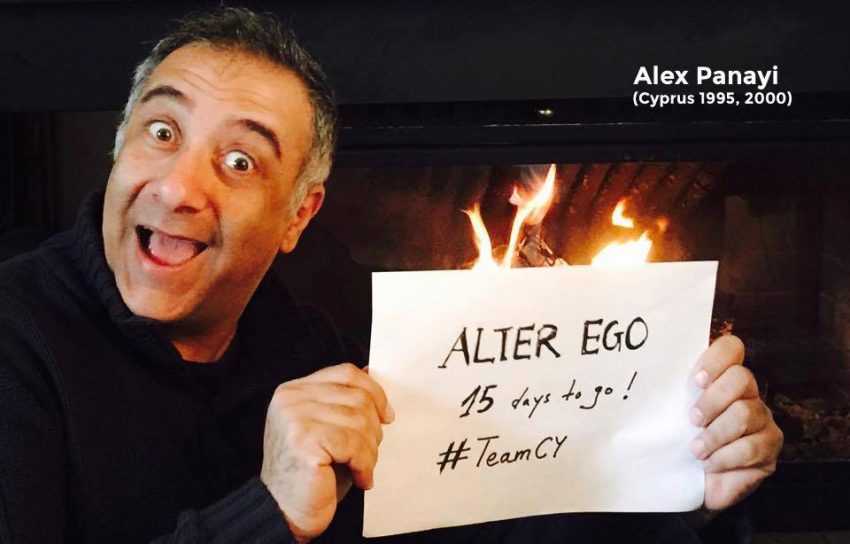 Cypriot Eurovision stars will appear in a countdown for the release of the Cypriot entry for the 2016 Eurovision Song held in Stockholm, Sweden. The song for Minus One, which they wrote together with Swedish veteran Thomas G:son, will be premiered on the 22nd of February.
Minus One created a beautiful way to show us the countdown until the 22nd of February where we will finally have the presentation of their song for the 2016 Eurovision Song Contest. Cypriot Eurostars will take part in this, appearing each day until the premiere on Minus One's official page in Facebook. First one up was Alex Panayi who represented the country in 1995 and 2000. Next will be Elena Patroklou who represented the country in 1991.
The video clip of the song was shoot in a remote area of the island and the first photos the band released seems impressive. Aimilios Avraam was the director of the clip.
The first official presentation of the song and the video clip will be on Monday 22nd of February in  CYBC's newscast at 8 pm. An hour later, the video will be available online in Minus One's channel on Youtube.
Cyprus in the Eurovision Song Contest
Cyprus are the newest of the old school countries, making their first appearance in 1981 with the band Island and the song Monika, which finished a very respectable 6th. They did even better the following year when Anna Vissi took Mono I Agapi to fifth place.
Since then though, only Hara and Andreas Constantinou with Mana Mou in 1999 and Lisa Andreas with Stronger Every Minute in 2004 have been able to equal that placing.
Cyprus have appeared in the contest thirty two times, three of these represented by Evridiki, and a further three by Constantinos, twice solo and once as a member of the band One, who also gave Cyprus a good result – 6th in 2002.
Cyrpus's fortunes have dropped in recent times with four years in succession between 2006 – 2009 failing to qualify and in 2014 they skipped the show altogether. Their highest position in recent times was in 2012 when Ivi Adamou came 16th with La La Love. You can watch that performance below.
While waiting for the 2016 entry, you might also want to take a look at our video with Cypriot Eurovision Highlights in recent years. We went through our entire video archive in order to find something you probably haven't seen before. Please enjoy!