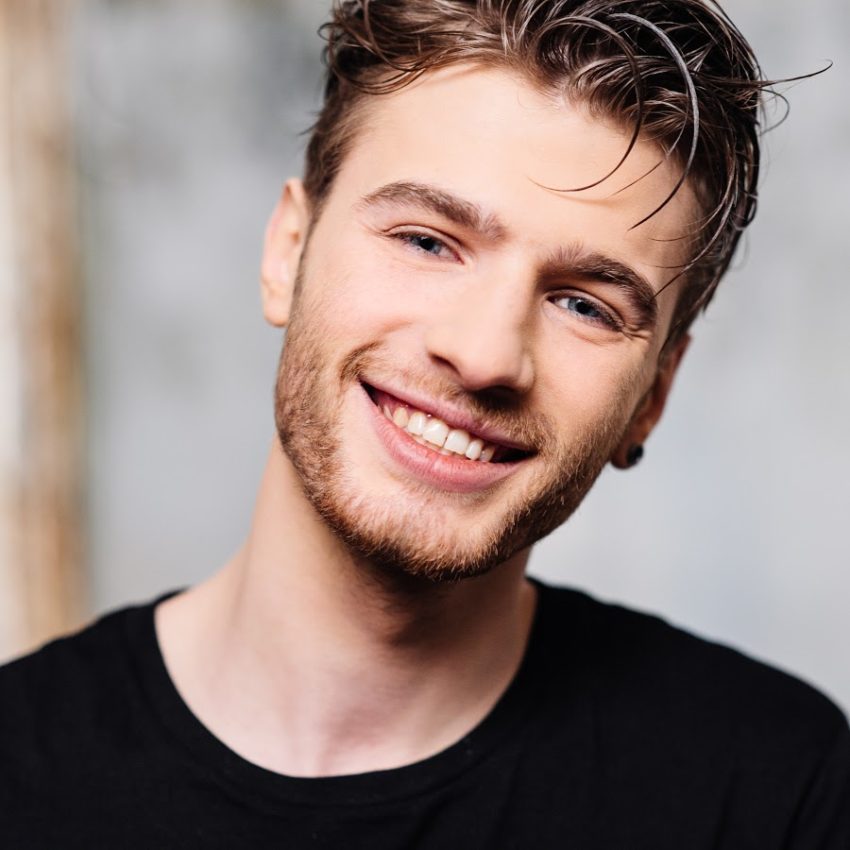 Latvia's Supernova kicked of tonight with high expectations to find the song which will represent them at the Eurovision Song Contest 2016 in Stockholm, Sweden. Last year Latvia made an incredible comeback after a long string of poor results, when they placed 6th with Aminata and Love Injected.
With Latvia still reeling from the highs of last year, the first heat from Latvian broadcaster LTV's Supernova took place tonight to find who will represent the country in the first half of the second semi final on May 12th.
The songs
Paula Dukure – Look in the mirror
This was a good catchy opening number. The background sounded like a bunch of rowdy kids were out the back yard banging on the trash bins and pipes. Dressed in a black pantsuit and a feathery purple top Paula looked as if she'd take flight at any time, as she sang her self penned number. Quite a modern feel but there were too many stops and starts, maybe someone was shouting at the kids to keep the noise down, but this might qualify. While the judges were giving their critique the banging was still happening on the trash bins. The stage manager ran out to shoo the culprits away.
ElectroFolk – Miracle Drum
This bunch were told to come up with something a little better than they have in the past, so they came up with this semi marching band number. A casual viewer could have mistaken the lead singer for Vaidas from Lithuania. The song put a smile on Leva's face who said it sounded like a film soundtrack. School kids all over Latvia will be learning to play this song in drum class.
Rūta Dūduma – Being A friend
This is a nice gentle song with Rūta singing in her navy blue dress about her friend, or is she singing about her zirgs, that's Latvian for horse, for those who don't know. This would be a great theme tune if anyone wants to remake Black Beauty. Simple, no gimmicks, most recent comparison would be Birgit from Estonia 2013.
Ivo Grīsniņš Grīslis – We Are The Light
Mainly dressed in white with a headmaster's cape, Ivo sang a slow electronic ballad about war, a theme Latvia has had great success with in the past. A basic pop ballad with electronic backing, it would be nice to see him get to Stockholm to listen to everyone pronounce his name. Judges seemed a little muted, so Ivo looked as if he was wondering why he bothered making the effort.
Sabīne Berezina – My Inspiration
In her electric blue dress Sabīne sang her little ballad which then burst into a gentle upbeat chorus helped by her backing singers. This is an album track, a throw away pop track, there was nothing wrong with it, but will the judges remember it in the end. When it did end it took the audience a while to react.  Judge Ieva seemed non plussed.
Edvards Grieze – New Day
This had a nice saxophone introduction and Edvards had a bit of the Paul Oscar about him vocal wise. The saxophone came in at regular intervals and took the song up a level. The green spotlights were a bit blinding and again the audience took a while to react. Who knows what they're doing as there's quite a gap after the songs finish before there is any applause, loud or muted. The judges pointed out that Edvards language in the song may not be suitable for Eurovision.
Marta Grigale – Choices
An electronic introduction and this song has a good beat using the synthesizer. Which judge is going to tell Marta, that playing at the school yard is never a good idea before performing, as her eyes were still covered in coloured chalk. As the song progressed it got better, it was a bit like Strawberry Switchblade's Since Yesterday. The audience seemed to like this one a little better.
Catalepsia – Damnation
This was a goth number sadly lacking in most Eurovision's finals, leaving the audience wondering whatever happened to Sisters Of Mercy. No need to say what colour the band were dressed in, for some reason it sounded like something you'd expect from the Czech Republic. It stood out for being different but the song seemed to be at the one level all the way through.
Samanta Tina – The Love is Forever
Latvia's answer to Ira Losco, as she has two songs in the semi finals, a recent phenomenon, who knows what the rules  are should she get two songs to the final. Dressed in her emerald green dress, Samanta did her best to get every note she can reach into the song. It had a good banging background, clearly a very good singer. It took a while but Samanta got the chance to raise her hands in the air. Power ballad for sure, but the audience seemed to be wanting the beaver back.
Justs – Heartbeat
Latvia's heroine from last year Aminata is responsible for this track and just like in Melodifestivalen, the Supernova producers dealt an ace, leaving this to last, tonight. This was in the same vein as last year's entry, very stripped back, but very infectious. This has to go to the final – will it be the audience or jury that sends it that way. Best of the evening but yet again audience not paying attention to the song ending, and coming in late again. Justs was compared to Mans and then, there she was, the lovely Aminata getting interviewed by host Toms.
The show
The show took place in LTV Studio 6 in Riga and was hosted by Ketija Šēnberga and Toms Grēviņš who flew in by spaceship to the stage. They introduced the jury Kaspars Roga, Ieva Kerēvica, Intars Busulis and Guntars Račs who sat by their desk, X-Factor style.
The traditional postcards introduced each song where the singers said a bit about themselves and the song they were going to sing. After each song, each jury member painstakingly gave an in depth critique of each song. If positive the artist was quite happy, but with a negative criticism the act couldn't wait to get off stage. In Rūta's case she wanted to get on her stallion and gallop away.
Talking of animals the Riga beaver made several visits while the commercial breaks took place. It will be the host next year if Latvia wins. Due to all the tweets, after Marta had sung, the beaver was introduced to the world wide audience. Poor beaver had lost his voice, so he lip synched along to several recent hits. Some of the contestants looked on wondering if they might be replaced. It must have made Catalepsia very nervous following the rodent.
Finally, before Justs performed, the beaver returned to mime to Aminata's Love Injected, which then makes you wonder, would the Eurovision have been held in Riga this year, if Latvia had sent this instead of Aminata last year – we'll never know. By now Justs must have been climbing the wall wondering how he was going to follow this.
The results
The public were allowed to vote for their favourite songs. The scoreboard appeared with the number to call for your favourite. Four acts qualified for the semi-finals. Two from jury and two from televoting.
Will one of tonight's #Supernova hopefuls follow one of these to #Eurovision? https://t.co/aGol0IzOpl @LTVSupernova

— EuroVisionary (@EuroVisionary) February 7, 2016
Justs walked the audience vote with nearly 40% of the vote, followed miles behind by Catalepsia.
Drummer Kaspars Roga, vocal coach Ieva Kerēvica, singer Intars Busulis and musician Guntars Račs selected Ivo Grīsniņš Grīslis  and Marta Grigale to return for another chance
Latvia in the Eurovision Song Contest
Latvia has had very mixed results in the Eurovision Song Contest. Debuting in 2000 with Brainstorm with My Star, they placed 3rd and only two years later Marie N took the gold with I Wanna
Hosting the show in 2003, they dipped to the bottom of the scoreboard with F.L.Y and Hello From Mars and were left stuck in the semis in 2004.
Walters and Kazha made amends in 2005 placing 5th with The War Is Not Over but in the next three years they failed to make the top 10.
Worse was to come, when between 2009 and 2014 , they failed to get out of the semi finals. However in 2015 a remarkable come back was achieved when Aminata took the highly original Love Injected to 6th place, gaining top marks from Ireland, Lithuania and San Marino.
Below you can watch a montage of highlights of Latvia from the last five years, hopefully seeing some new content and then decide for yourself if Latvia gained the results they deserved. Enjoy.