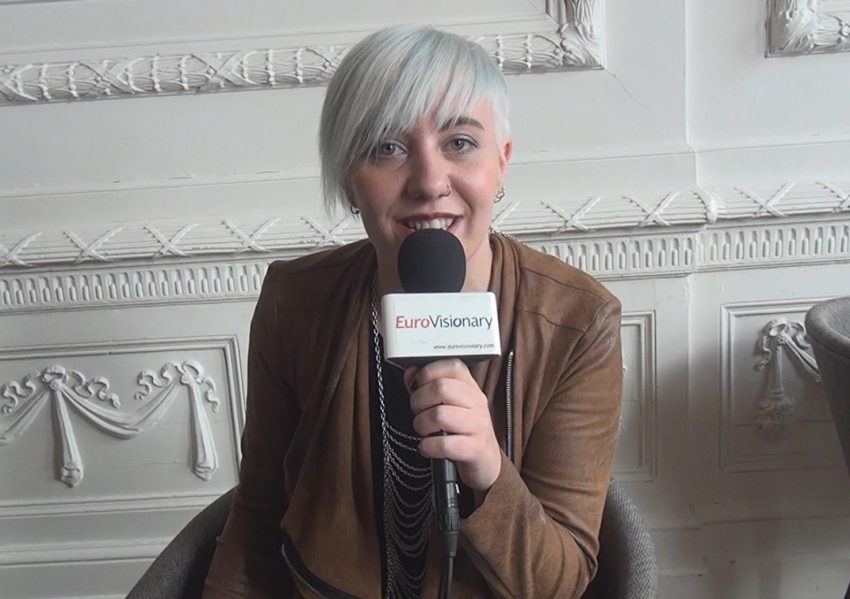 This year's edition of the Croatian national selection, Dora, is a mix of previous Eurovision Song Contest's participants and newcomers. We take a closer look at the 14 acts that will compete tomorrow to win Croatia's ticket for Rotterdam.
Last year, Croatian National Broadcaster (HRT) announced that an internal jury consisting of HRT, HDS (Croatian Composers' Association) and HGU (Croatian Music Union) has selected 14 competing songs and 4 reserve songs as well for the national selection Dora 2021. Damir Kedžo, who was supposed to represent his country in the cancelled Eurovision Song Contest 2020 with the song Divlji Vjetre, decided not to re-enter Dora this year.
Here are the 14 artists that will compete in the Marino Cvetković Hall in the coastal town of Opatija tomorrow.
Albina
Albina, whose real name is Albina Grčić, began her career after participating in season three of The Voice Hrvatska, which was premiered in December 2019. She finished third. Immediately after her participation in The Voice, Albina was signed to a record deal with Universal Music. In October 2020, she released her debut single Imuna Na Strah. The song has been written by the same team that come up with her entry for Dora this year. One of the songwriters is Branimir Mihaljević, who also penned Croatia's Eurovision entries in 2010 and 2018.
Ashley Colburn and Bojan Jambrošić
Back in 2009, Bojan Jambrošić won the first season of the talent show "Hrvatska Traži Zvijezdu"– the Croatian version of Idol. The same year he released his debut album Bolji Od Ljubavi. This will be Bojan's third participation in Dora.
Ashley Colburn was born in California, USA, where she has been working as a host and tv producer. She won two Emmy-awards for her travelling programmes. Last year she participated in the talent show "Zvijezde Pjevaju"- the Croatian version of "Just the Two of Us".
Bernarda
Bernarda is as Swiss-Croatian songwriter, who came second in Switzerland's national selection for the Eurovision Song Contest back in 2011. She has also participated in the German version of The Voice. Two years ago, Bernarda made debut in Dora. She is a co-writer of Maltese entry All Of My Love which Destiny was supposed to perform in Rotterdam last year.
Beta Sudar
Beta Sudar became known in Croatia after she had participated in the talent tv show "Supertalent" back in 2016. She has released a bunch of singles, and in 2019 she took part in Dora where she finished 10th with the song Don't Give Up.
Brigita Vuco
Brigita's participation in Dora this year is her first appearance on the Croatian music scene. She is the youngest daughter of Siniša Vuco – a songwriter and singer, who is best known for his blend of hard rock music and pop-folk music.
Cambi
Tha band Cambi is from Split and consists of Jure Nikolić, Sandro Gerbec, Luka Čolić and Joško Tranfić. In the past, the band was better known as Klapa Cambi, buth last year they decided to rebrand their image and the music style, so their music can attract the younger audience. They have collaborated with Roko, who represented Croatia in the Eurovision Song Contest in Tel Aviv in 2019.
Ella Orešković
Ella is 22-year-old and born in Canada. Back in 2009, she moved to Croatia and today she is studying psychology in Spain. She is better known as daughter of Croatia's former prime minister Tihomir Orešković. Ella's entry at Dora Come This Way is her first single ever released.
Eric
Eric Vidović has previously participated in two different talent tv shows in Croatia: "Zvijezde" and "The Voice". Recently, he signed a contract with the record label Universal Music Hrvatska. In December 2020, he released his Christmas single Najljepši Dar.
Filip Rudan
20-year-old Filip started to work with music when he was 6-year-old. He wrote his first song in 2014. Filip has participated in the talent tv shows "Zvijezde", "Supertalent" and "The Voice", where he finished as runner-up last year. His music idols are Toše Proeski, Shaw Mendes and Ed Sheeran.
Mia Negovetić
Mia Negovetić was spotted on YouTube by producers of the NBC show "Little Big Shot" at the age of 13, and after impressing on the show she headed back to the United States at the invitation of several of the world's biggest record labels. She has released several singles and last year Mia ended as runner-up at Dora. In January 2020 she signed a recording contract with Croatia Records.
Nina Kraljić
Nina Kraljić represented Croatia in the Eurovision Song Contest back in 2016 with the song Lighthouse. In 2009, she took part at Dora for the first time. In 2015, Nina won the first season of "The Voice" in Croatia and the year after she won the most prestigious music award in Croatia, Porin, for the best Croatian new act.
Sandi Cenov
52-year-old Sandi Cenov was a very popular singer in the 1990s. To date, he has recorded 11 studio albums. Sandi has participated at Dora two times before: in 1993 (duet with Alka Vuica), where he finished 1oth in the final and in 2006 (duet with Mirela Bunoza), where he didn't manage to qualify from his semi-final.
ToMa
ToMa's real name is Tomislav Marić. He was born in Bosnia and Herzegovina in 1997, but lives currently in Split. ToMA is a pretty new face on the Croatian music scene. Last year, he participated in "The Voice", but it was a short affair, as no mentors picked him.
Tony Centinski and Kiki Rahimovski
Tony represented Croatia in the Eurovision Song Contest in 1994 with the song Nek' Ti Bude Ljubav Sva, which finished 16th in the final. He started his music career in 1991 and has recorded a total of 14 studio albums. In 2009, he won Porin- the most prestigious music award in Croatia – for the best male vocal performance.
Kristijan (Kiki) Rahimovski is a son of Aki Rahimovski – the lead vocal in the rock band "Parni Valjak" which is one of the most famous bands in the former Yugoslavia. Kiki kicked his music career back in 2001 as a member of the band "Rapashow". They took part in Dora in 2006 and 2007. In 2008, Kiki decided to start his solo career. In 2011, he launched his debut album Sto Godina and in 2014 he won Zagreb Music Festival with the song Postoji Li Nešto.