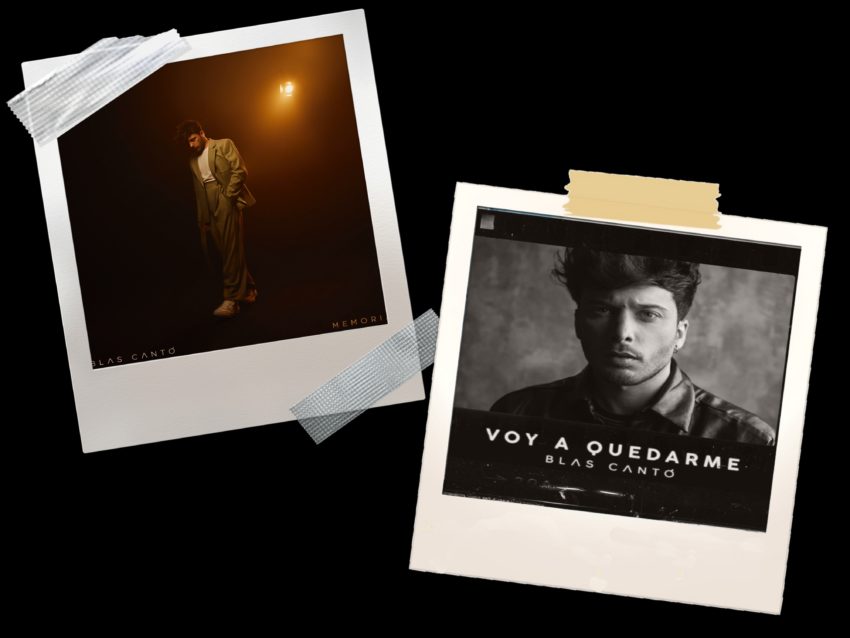 Today Spanish Television (RTVE) and Blas Cantó, have released two songs, of which one will be Spain's entry to the Eurovision Song Contest 2021.
Blas Cantó was supposed to represent Spain at last year's cancelled contest with the internally chosen song, Universo. This year the choices are between two songs, Memoria and Voy a Quedarme.
Spanish Television (RTVE) have decided that the public will choose their favourite between the two songs. Blas describes one of them as very catchy and that it will stick in your brain. The other, Blas describes as sensitive and strong.

From today, you can decide which song you like the most by voting on-line at the RTVE web site. Blas will perform the songs at an upcoming televised gala, when the winner will be announced.
Memoria
This song is an uptempo number written by Steve Daly, Oliver Som and Leroy Sánchez.
Of it Blas says
It is a song with a lot of power, it makes you sing it and get up from your chair. It is a very careful production, with a lot of percussion, with a very powerful set of voices.

Memoria is a song that tries to transmit good energy to the public, but at the same time, make them excited : The lyrics speak of what you would love to get out of your head, but you know that you will never be able to. Because it makes you remember that you are the version of you today, and it is a way of managing emotions.
Voy A Quedarme
This song is a power ballad written by Leroy Sánchez , Daniel Ortega 'Dangelo' and Dan Hammond.
Blas says of this song
I don't even know how to define it. It's an incredible song, full of emotion.

The song has a lot of sensitivity and strength at the same time. I would like to start it a cappella so that even the slightest breathis heard. A modern composition, which preserves influences from great classical ballads
Blas Cantó – a brief biography
Blas Cantó was born in Ricote, Spain on 26 October 1991. In 2009, he became one of the members of the boy band, Auryn. In 2011 the group tried to represent Spain with the song, Volver, but were beaten into second place by Lucía Pérez.
Nevertheless the group went on to release several singles and albums. In 2014 they reached number one in Spain with the song, Puppeteer.
In 2016, Blas embarked on a solo career, starting by winning the fifth season of Tu Cara Me Suena, where he imitated many famous singers, including Cher.
His debut album, Complicado was released in 2018, hitting number one, and was re-released in 2019, with a bonus disc, this time called, Complicados.
Blas should have represented Spain at Eurovision 2020, with Universo.