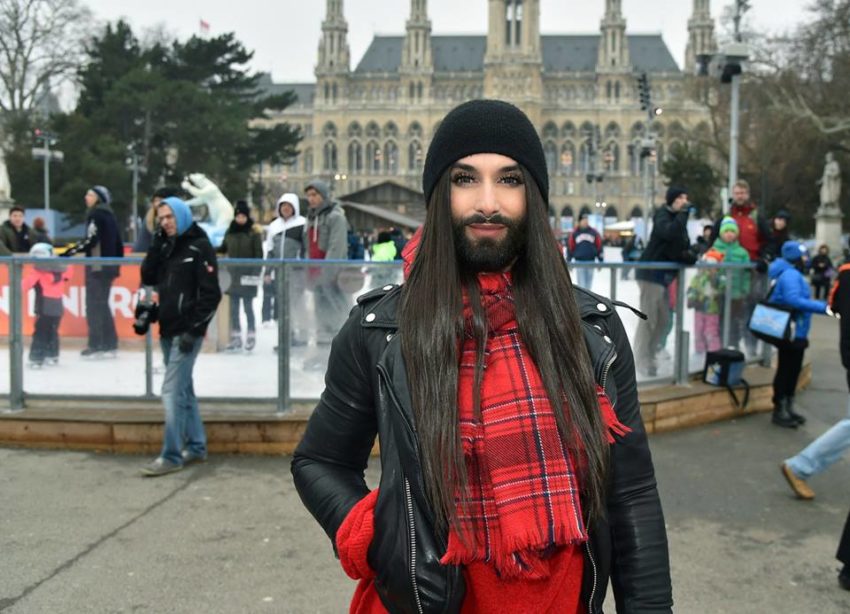 Austrian Airlines have just reached their 60th birthday. If you feel like singing Happy Birthday, Conchita already did so as the anniversary was celebrated in the Austrian capital, Vienna.

Conchita Wurst won the Eurovision Song Contest in 2014, where she represented her country Austria, with the powerful ballad Rise Like A Phoenix. She won with 290 points, and made her country proud, giving them their second win at the contest. After Eurovision, Conchita has befriended many celebrities, from Jean-Paul Gaultier to Elton John, she has walked down the red carpet of the Golden Globes in Hollywood, and has become an international icon for peace and equality.
She still appears at various Eurovision shows, and just this season, we have so far seen her as guest act in the Spanish as well as the Danish national final.
So of course, Vienna had to choose Conchita with her stunning personality to host this special event that was Austrian Airlines' 60th birthday. She sang a birthday song for the airline along with her song Firestorm.
The birthday was celebrated at Rathausplatz, in Vienna, Austria and streamed online on Austrian Airlines' Facebook page.
In the video below, take a look at Conchita performing Rise Like A Phoenix. This time, in a performance from Euro Fan Café in Copenhagen in 2014.