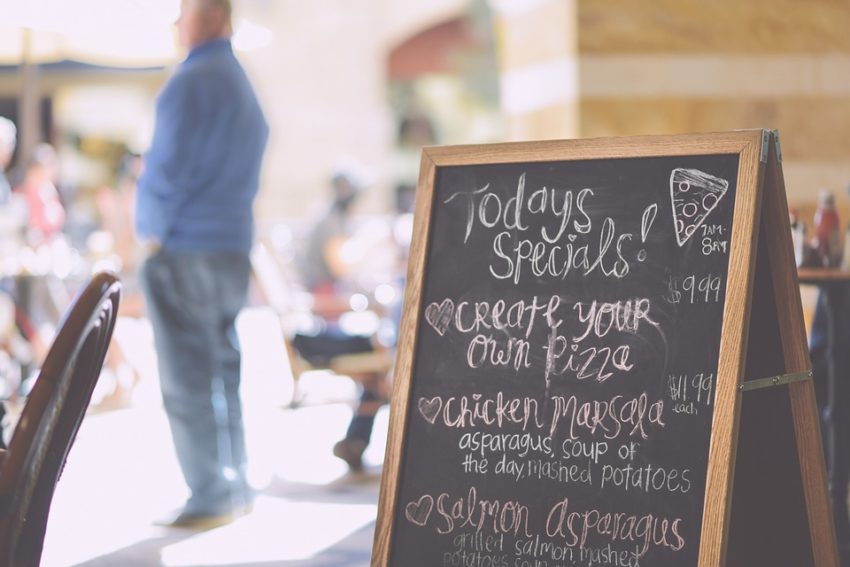 The route for Lisbon continues and we head to a very important topic: food. When attending this year's Eurovision Song Contest, it's good to know what the city has to offer, and where, so you don't waste time trying to find out where to eat.
While Portugal has a vast and rich gastronomy, you have nothing to worry about if you're picky with food, especially because you're in the country's capital, Lisbon, where diversity and multiculturalism exists. Within this post, we'll recommend a few restaurants around Altice Arena – where the Eurovision Song Contest will be held – along with a few other ones in center of Lisbon.
Portugal's traditional cuisine
Before getting into those, since Portugal is hosting this year's Eurovision, it's only fair we provide you examples of traditional cuisine. As mentioned above Portugal has a rich gastronomy and it isn't only fish. While codfish (in its various forms), sardines and octopus would be included in a traditional menu, meat plates such as the iconic francesinhas, Portuguese boiled dinner (Cozido à Portuguesa) and alheira would also figure there.
We're not forgetting, Portuguese iconic sweets. Here's just some of them to open your appetite: Pastel de Nata, Queijadas de Sintra and Ovos Moles.
Fast food restaurants and international cuisine
Just like in most other big cities, you find fast food restaurants – McDonald's, Burger King, Pizza Hut etc. – around every corner in Lisbon. If you're in a hurry or can't spend much money on a specific day, this alternative is always there for you. You can have a meal for less than six Euros in one of those and the maximum you'll wait will be 10 minutes on a very busy day.
If you're not a fan of Portuguese cuisine and/or fast food, don't worry. As mentioned above, there's a little bit of everything in Lisbon. Italian, Chinese and Japanese restaurants are three of the most popular types and you can easily find one in the city.
In fact, right next to Altice Arena there's a shopping center – Vasco da Gama – with a vast chain of restaurants including the majority of the fast food ones mentioned, and other type of cuisines like the ones highlighted above.
Where to eat close to the Eurovision arena?
As explained, there's a big shopping center right in front of Altice Arena for any emergency but being located in such big area, there's way more to offer. The recommendations that follow were based on different type of cuisines and different price ranges. Feel free to explore more to your taste.
| | | | |
| --- | --- | --- | --- |
| Restaurant's name | Type of cuisine | Price range (for two) | Location |
| Restaurante D' Bacalhau Expo | Portuguese (Codfish) | 35€ | Parque das Nações |
| Sushisan* | Japanese | 45€ | Parque das Nações |
| The Old House | Chinese | 60€ | Parque das Nações |
| Zero a Zero | Italian | 40€ | Parque das Nações |
| Hamburgueria do Bairro* | Gourmet fast food (Burgers) | 16€ | Parque das Nações |
Where to eat in central Lisbon?
While Eurovision will be held in Parque das Nações – where Altice Arena is located – many fans will not be staying so close to the arena. Many will be staying in central Lisbon. Once again, there's a lot of restaurants to choose from, but here's our recommendations:
| | | | |
| --- | --- | --- | --- |
| Restaurant's name | Type of cuisine | Price range (for two) | Location |
| Masstige | Portuguese | 40€ | Campo Pequeno |
| Cais Madeirense | Portuguese (Island of Madeira) | 20€ | Arroios |
| Nogueira's | Grilled food | 50€ | Santos |
| Ao Vegan Food Project | Vegan | 30€ | Chiado |
| Nosolo Itália* | Italian | 40€ | Baixa |
*The restaurants marked with this symbol have multiple locations.
As mentioned throughout this article, Lisbon has a lot to offer. This was only a quick overview of what to expect in terms of food and price level. There are several websites and apps such as Zomato, which will allow you to explore further and even find restaurants in the same street or area you're staying in Lisbon. Have fun and be adventurous.