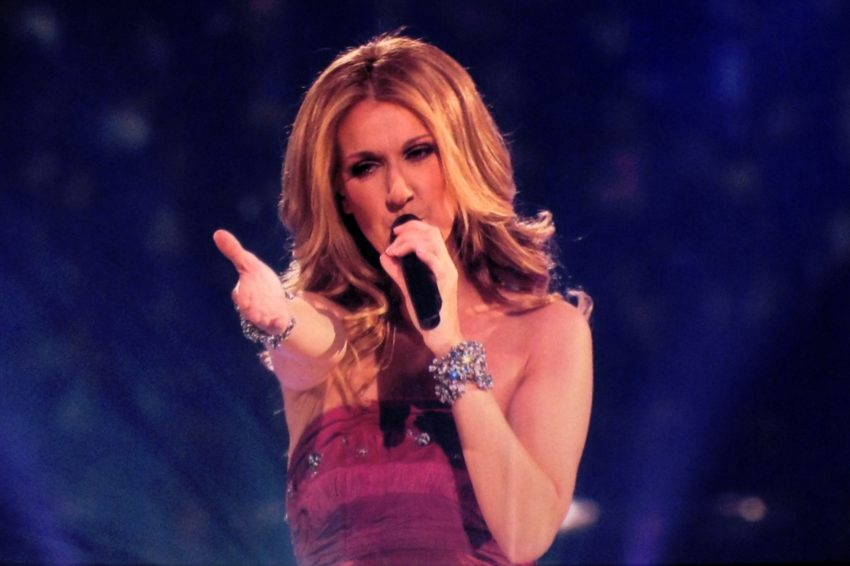 A new smahing pop banger puts a farewell on Celine Dion's Las Vagas adventure. The new song from the 1988 winner marks the next step in life for the singer who will soon kick off a new world tour.
It was a very nervous Celine Dion who sang Flying On My Own for the first time. It came as she ended 16 years of Las Vegas shows this weekend. She started in Las Vegas on the 25th of March 2003 not knowing for how long it would be her home. 1.141 shows later, she has now said goodbye.
With Flying On My Own, Celion Dion shows fans that she is back with a pop song which might very well end up as a new hit from the 51 year old Canadian, who represented Switzerland at the Eurovision Song Contest in 1988. She won – and soon after, she became the world famous top selling artist, she is today.
Three years ago, Celion lost her husband and manager, René Angélil. His death hit the singer hard, but her wrapping up Las Vegas shows that she is ready to move on. She will soon hit the roads with a new tour, and a new album is expected to be released in November. It is likely to include the new Flying On My Own.
The mother of three ended the long series of Las Vegas shows with her children on stage surprising her; René-Charles, 18, and 8 year old twins Nelson and Eddy. A very moved Celine Dion said goodbye to Las Vegas – and surprised with the new song.
"There are lots of wonderful memories, you know, but it's kind of strange at the same time," Dion told the audience. "Because when they started to put it together I was here and it was like, 'I don't know.' Then I must have misunderstood something because I thought I was going to be here for three months or something like this, and here we are 16 years later. Maybe we have saved the best for last."
In the video below, you can see the premiere of Celion Dion's new Flying On My Own: