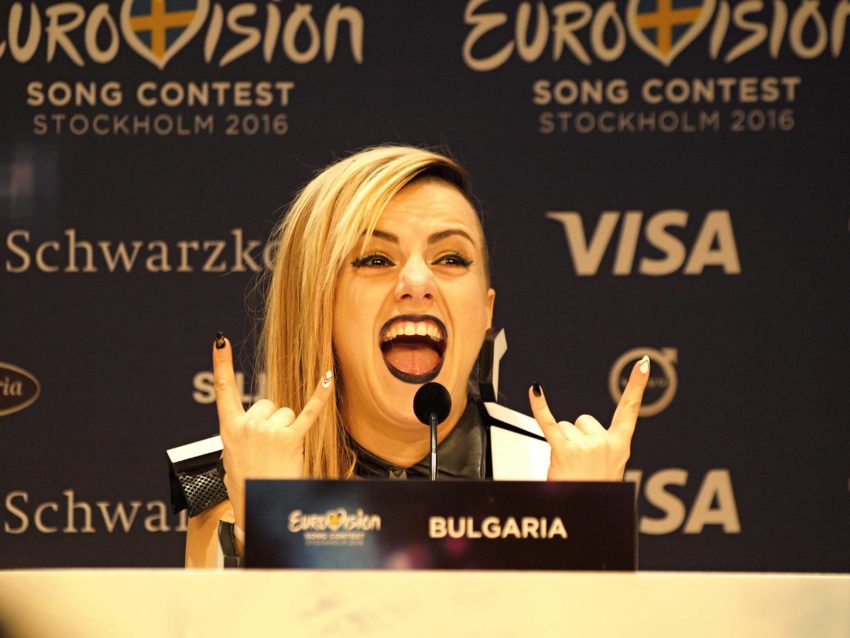 An established artist with songwriters who has a proven popularity, a label behind him or her and access to partial funding. That's what broadcaster BNT is looking for to represent them at the 2017 Eurovision Song Contest.
Bulgarian broadcaster BNT is not looking for an upcoming talent which they can shape into the Eurovision format. They are looking for an act which comes ready with the entire package. That was revealed today in a series of Twitter posts.
They write that they call "For producers/labels who should offer a project: A demo song, artist(s), stage concept, draft budget and partial funding".
The broadcaster continue listing some requirements:
At least three projects produced with high level of popularity in the past two years
Experience within artist management
Proven stage experience in live singing
Bulgarian citizenship
Plus of course living up to EBU's rules. They have set a deadline for the 20th of January and those with the right project can send it to the broadcaster including short description, visual renders, videos, story boards, number of artists on stage, choreography and LED backdrops.
All the projects should be sent to [email protected] (max. 3MB) if needed greater size, use external file transfer (e.g.wetransfer)

— BNT Eurovision BG (@bg_eurovision) December 22, 2016
Bulgaria at the Eurovision Song Contest:
After joining the contest in 2005, Bulgaria's Eurovision history isn't exactly fun reading. They have taken part 10 times, but only qualified for the final twice. When they do qualify, they however finish well. In 2007 Elitsa & Stoyan's Water ended in a 5th place, and in 2016 Poli Genova took home a 4th position with the song If Love Was A Crime.
Coincidentally the only two qualifying acts they had, both took part in the contest twice. Elitsa & Stoyan returned to the contest in 2013, and Poli previously took part in 2011.
In the video below you can watch Poli Genova's 2016 entry to get an idea about what it is the Bulgarian participant selected for 2017 will follow after: