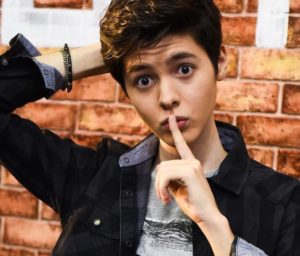 Kristian Kostov is the youngest participant in this year's Eurovision Song Contest, but he is already a popular artist in Bulgaria and Russia. Today, his entry Beautiful Mess was released. Can he live up to the success of Poli Genova from last year?
Back in February, the news broke that young Kristian Kostov was the most likely Bulgarian representative for the 2017 Eurovision Song Contest. Earlier today, it was finally confirmed by the broadcaster – and now the song has been released.
It is dedicated to the young people promoting values in which I truly believe
With his 16 years, Kristian Kostov is not only the youngest participant this year, he also becomes the first Eurovision participant to be born in this millennium. In two days, he can celebrate his birthday turning 17.
Kristian was born in Moscow, Russia to a Kazahkstani morther and a Bulgarian father. He took part in the Russian edition of The Voice Junior in 2014 with Eurovision winner Dima Bilan as his mentor. One year later, for the 2015-16 edition, he took part in X-Factor in Bulgaria where he came second.
Below you can watch Beautiful Mess which is Kristian's entry for the 2017 Eurovision Song Contest. With that he will try to live up to – or maybe even improve – Bulgaria's 4th place from last year secured by Poli Genova.