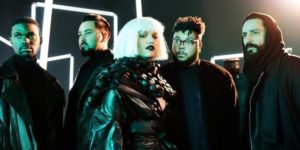 This morning, Bulgaria released their 2018 entry, and after two really good years, question is now, did they do it again? Does "Bones" also have what it takes to reach top 5 at the Eurovision Song Contest?
In 2016, Bulgaria returned to the Eurovision Song Contest after two year's of absence. Two two years really did the country good, as they had miserable results until then. Six years in a row, missing out on the final, but the country came back extremely strong.
Poli Genova came back for a second attempt when Bulgaria re-joined the contest. With the song If Love Was A Crime she finished 4th. The year after, it was young Kristian Kostov taking part, and his Beautiful Mess did even better and came second.
This year Bulgaria will be represented by the group Equinox and the entry Bones. Can this dark and mysterious song with a strong and catchy chorus bring Bulgaria another top 5 result?
Let us know how you think this song will do at the Eurovision Song Contest this year?
As singer on this project, we find Zhana Bergendorff. Zhana won X-Factor Bulgaria in 2013, but has also taken part in X-Factor Denmark as she lives in Denmark. The group also consists of Vlado Mihailov, backing vocalist for Kristian Kostov, Georgi Simeonov, Johnny Manuel and Trey Campbell.