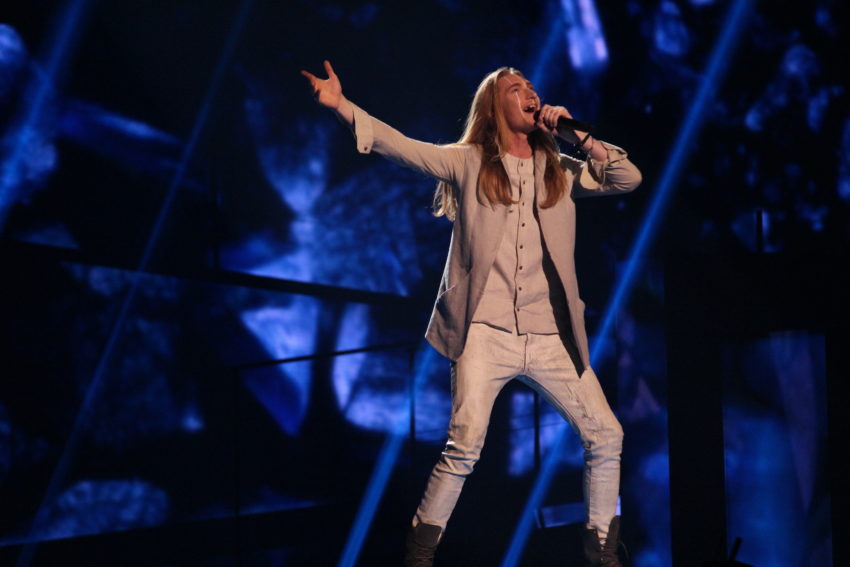 Today Belarus opened their submission for their 2017 national selection. The broadcaster, BRTC will select the entry using their 'classic formula'. After failing to quality last year with Ivan, the pressure is on to find a contender worthy of the grand final.
 The Belarusian television and radio company, BRTC has today opened submissions for artists and composers wanting to represent the country at the Eurovision song contest 2017. Artists will have up until the 22nd November to submit their entries. A professional jury will then shortlist a number of entries and invite them to an open audition. This will take place in the Belarusian capital, Minsk.
During the final, the broadcaster has decided to back to their 'classic formula' to find next year's contestant. This means that they will go back to using a 50/50 voting system where the jury and public have equal say. This method was dropped last year when the public alone made the decision to send Ivan to Stockholm. His song Help you fly failed to earn a place in to the Grand final.
The date of the final is yet to be confirmed but is expected to take place before the 25th of January.
Belarus in the Eurovision song contest
Belarus' debut in the contest started in 2004, the same year that the semi finals were introduced. Since then the eastern European country has qualified for the final 4 times.
Dmitry Koldun still holds the title as Belarus' most successful Eurovision candidate. In 2007 he finished in a respectable 6th place with his song Work your magic. This was the last time that Belarus has scored in the top 10.
You can see Ivan's Help to fly below – which unfortunately didn't make it to the final.