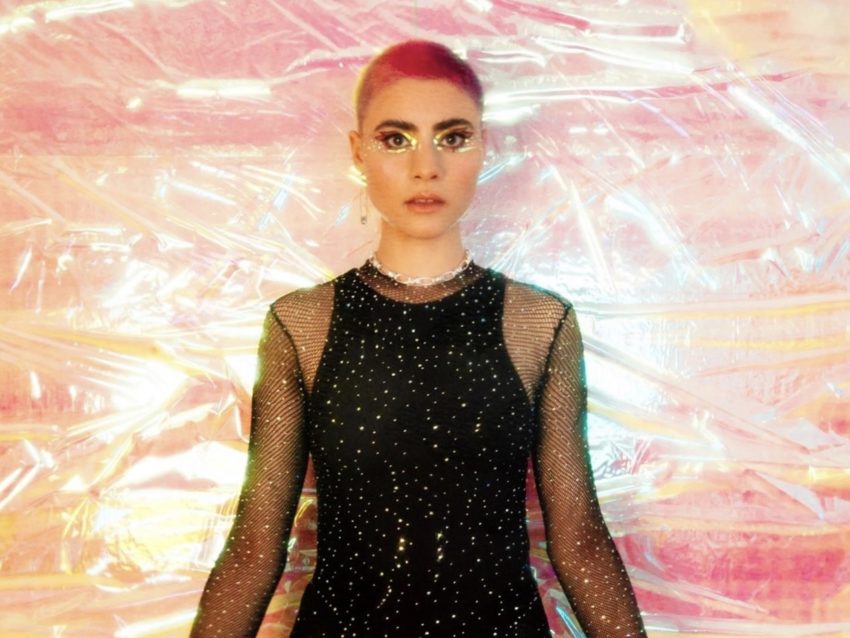 Today, Australian Television (SBS) and Montaigne released, 'Tecnicolour', the song which will represent Australia at the Eurovision Song Contest 2021.
Last year Montaigne won the right to represent Australia, but due to COVID-19 the show was cancelled. Montaigne was asleep when the decision was announced. Later, she released the following statement
I've had my cry. I spent a couple of hours paralysed in bed, despondently scrolling through the many lovely tweet mentions from people expressing their love and support. I imagine I'll probably have a lot more cries in the next little while, for me and for the wonderful team who were working with me to make our vision come to life." She stated that she agreed with the cancellation choice saying it is "the most responsible and ethical decision that the EBU could have made.
Despite Dami Im showing an interest in representing Australia in 2021, the Australian broadcaster (SBS) announced on 2 April 2020, that Montaigne would get another chance in 2021.
Australia will perform in the first half of the first semi-final on May 18, 2021.
Enjoy Montaigne's performance below
Montaigne – a brief biography
Montaigne was born Jessica Alyssa Cerro, in Sydney, on 14 August 1995. She released her first single in 2014, called I Am Not An End.
Montaigne continued to release further songs, until in 2016, when her debut album, Glorious Heights appeared, which rose to number four in the Australian charts. She reached number 2 as featured singer on the Hilltop Hoods song 1955.
Montaigne travelled Australia, as the support act for several bands, before releasing her second album, Complex.
In 2020, she should have represented Australia at the Eurovision Song Contest with the song, Don't Break Me.
Australia At The Eurovision Song Contest
Australia has appeared at The Eurovision Song Contest, five times. They made their debut in 2015, making a great start by placing 5th with Guy Sebastian and Tonight Again. The following year, Dami Im gave them their best placing to date when she took Sound Of Silence to second place.
They placed 9th on two occasions, first with Isaiah and Don't Come Easy in 2017 and again in 2019 with Kate Miller-Heidke with Zero Gravity.
In 2014, Australia played a big part in the interval act when Jessica Mauboy performed Sea Of Flags. She returned as a participant in 2018, placing 20th with We Got Love.