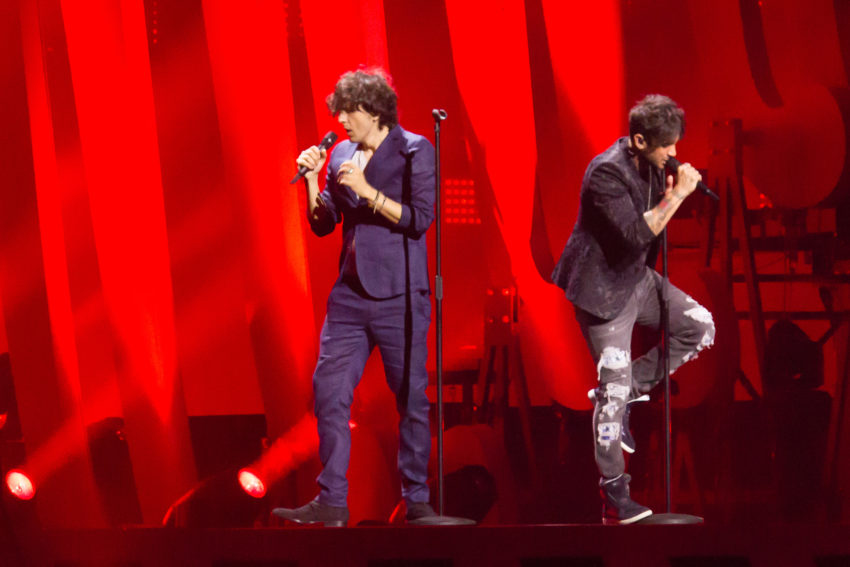 Today at their respective press conferences, the Big5 countries of United Kingdom, Spain, Germany, France and Italy drew which half of the Eurovision Song Contest 2018 final, they will appear in.
The first to draw their position was United Kingdom with Storm by SuRie. She drew the first half of the final. The last time United Kingdom were in the first half was back in 2015, when Electro Velvet with Still In Love With You placed 25th. Let's hope this isn't a bad omen.
Spain drew the first half with Alfred y Amaia and Tu Cancion. The last time they drew the first half was 2013 with ESDM and Contigo hasta el final. That song finished in 25th place also.
Germany's Michael Shulte and You Let Me Walk Alone, also drew the first half. The last time Germany was in the first half was in 2014 with Elaiza and Is It Wrong. They finished 18th with 39 points.
France and Madame Monsieur with Mercy have drawn the first half also. Amir was in the first half in 2016 and placed 6th with J'ai cherché.
Italy with Ermal Meta & Fabrizio Moro and Non Mi Avete Fatto Niente have drawn the second half. Last time they were in the second half was Il Volo and Grande Amore, which finished 3rd.
Enjoy SuRie joining Monsieur with the French entry, Mercy in a special edition from Amsterdam's Eurovision In Concert a few weeks ago. Let's see how they cope being drawn in the first half.