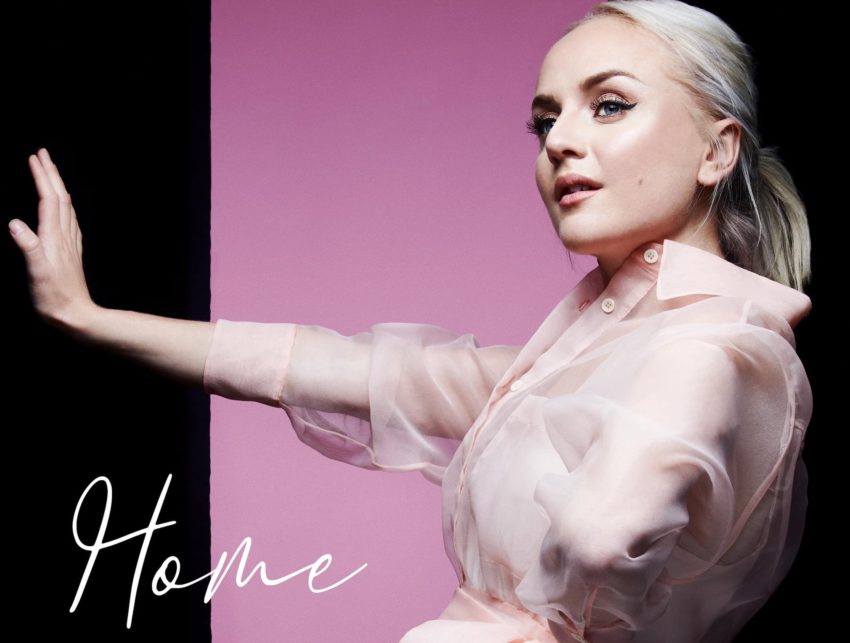 Yesterday, Swedish pop singer Anna Bergendahl released a new song "Home", which is her first release since she took part in this year's Melodifestivalen. It is a contemporary, radio friendly track about finding a safe place where you can take a break from the daily life's struggles and challenges.
Back in 2010 in Oslo, Anna Bergendahl became the first and only Swedish singer not to qualify for the final since the introduction of the semi-finals in 2004. Her entry This Is My Life finished 11th in the semi-final – just outside the top 10 qualifiers by a margin of five points.
This year Anna tried once more to represent Sweden in the contest. She came 10th in Swedish final with the song Ashes To Ashes, which was generally very well accepted by the fans.
"Home" is a song about the dimensions of a human being. One can be both fragile and strong – the beauty and the beast – simultaneously. A task as simple as breathing can be hard, and happiness is not persistent – it is fleeting. And still, we get up every morning and continue the search for "home". A rest for the soul. And one day we will get there.
Anna Bergendahl wrote Home together with Per Magnusson and Niklas Carson. Per Magnusson has earlier collaborated with a bunch of well-known international artists such as Westlife, Gareth Gates, Shayne Ward, Britney Spears, Leona Lewis, Boyzone and Backstreet Boys. Niklas Carson co-wrote Jon Henrik Fjällgren's song Norrsken (Goeksegh) that finished 4th in Melodifestivalen 2019.
Below you can listen to Anna Bergendhal's latest release Home.
Note: The above video has geographic restrictions, blocking it from being viewed in, among others, Kosovo, North Macedonia and Moldova. If it doesn't play for you, you can try https://lnk.to/AnnaBergendahlHome