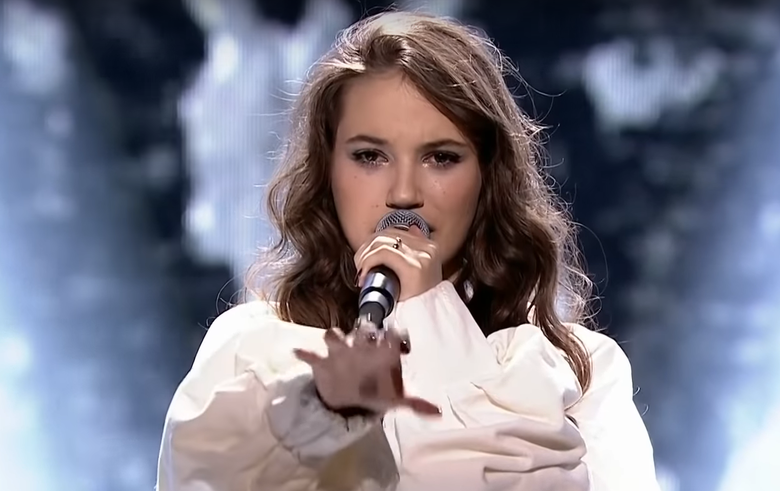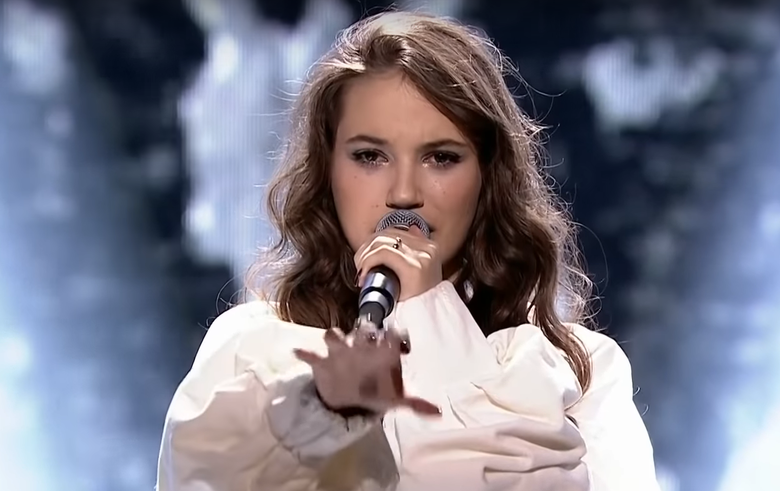 This afternoon the Polish national final, Szansa na Sukces – Eurowizja 2020 took place to choose who would represent the Baltic nation in Rotterdam. In the three act final, Alicja Szemplińska won the accolade of representing Poland.
After three weeks of semi finals, today saw the final of the Polish selection for this years Eurovision Song Contest.  Over the last three weeks we saw many incredible cover song performances from past Eurovision performers, Polish national finals and reality TV stars, all being marked and judged by three past Polish Eurovision representatives Cleo (2014), Michal Szpak (2016) and Gromee (2018). Eventually it was won by The Voice of Poland 2019 winner, Alicja Szemplińska and her power ballad Empires.
The format of the final is no different to that of the semi finals.  Each of the finalist first took on a cover version, this time it was of three iconic Eurovision winners in a karaoke style performance while standing on the small plinth on centre stage, accompanied by a small orchestra.
Kasia Dereń  –  Satellite (Germany 2010)
Alicja Szemplińska – Euphoria (Sweden 2012)
Albert Černý w/ Lake Malawi – Fairytale (Norway 2009)
Once we were given an insight into how these performers could sing, it was time to show what the could deliver with their original songs.
Albert Černý w/ Lake Malawi – Lucy
Written by past Eurovision participants Jowst (Norway, 2017), Cesar Sampson (Austria, 2018) and Lauri Piirainen (Finland 2017) comes a song from the Czech representatives in Tel Aviv, Lake Malawi.  The song is not much of a departure from their last Eurovision contribution, Albert is a charismatic performer and can definitely sell any song he sings.  Their is a lot of components in this entry that we seen in Friend of A Friend, and this type of indie-pop does do well at the contest, so could get the votes needed to reach the final in Rotterdam.
Alicja Szemplińska  – Empires
No one can say that Alicja doesn't have a good voice, she definitely belts out this powerful James-bond style ballad with all the power she has and even approaches the softer elements of the song with ease.  It is all going well and at the last minute her voice falters ever so slightly.  It could do well, and even with the little mishap she could do well at the main contest.
Kasia Dereń – Count on Me
Well this was a surprise, this song automatically took me to Spain, 2016.  It starts somewhat dark and moody before bursting into full on dance.  Kasia is a confident performer and her voice is incredible and doesn't strain at all during this performance.  It is a little dated in its progression but has a lot of merit, and of course has a key change for good measure.  The song gets a little repetitive towards the end, but a fun and lively performance.
Results
| | | | | |
| --- | --- | --- | --- | --- |
| Artist | Jury | SMS | Total | Place |
| Albert Černý w/ Lake Malawi | 3 | 3 | 6 | 2 |
| Alicja Szemplińska  | 5 | 5 | 10 | 1 |
| Kasia Dereń | 1 | 1 | 2 | 3 |
Alicja Szemplińska won the right to represent Poland at Eurovision 2020 in Rotterdam.  Who do you think should have won?