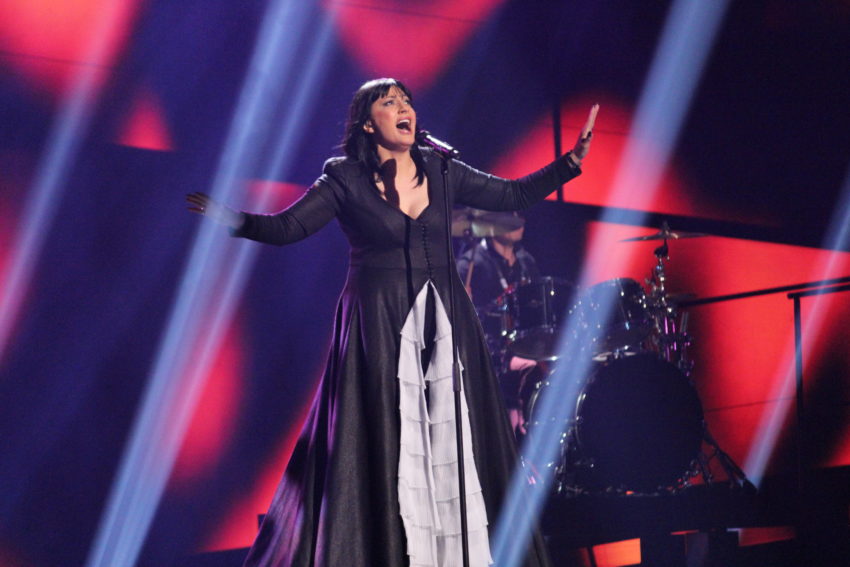 Famous Macedonian pop star Kaliopi recently released her first single after her participation at the 2016 Eurovision Song Contest in Stockholm. It is a new version of a 1988 smash hit and made it relation to a popular radio programme.
The new single from Kaliopi isn't a new song. It was a big hit in 1988 with the band Alisa. Kaliopi made her version in relation to the radio programme "The Stars Are Singing the Stars 2". Well known pop hits were brought to live again by other artists in that radio show.
Kesteni has been given a new arrangement produced by her long time collaborator Romeo Grill. Romeo also produced both her Eurovision entries: Crno I Belo from the 2012 and Dona from the 2016 Eurovision Song Contest. The music video for this new single has been produced by NN Media.
We managed to make a complete audio-visual story. The reactions from my friends, co-workers, and my dear fans are great, everyone is indeed very pleased. I'm specially delighted that the author of the song, Miroslav Živanović – Pile from the band Alisa, is thrilled with the remake. We succeeded to make a cover that will continue the spirit of the song and that will make Kesteni forever remain in peoples hearts and Balkan music history.

Kaliopi
The Radio S production also included participation from other former Eurovision stars: (Željko Joksimović 2004 and 2012, and host of the 2008 Eurovision Song Contest in Belgrade), and 2007 Eurovision winner Marija Šerifović as well as Dženan Lončarević and Neverne bebe.