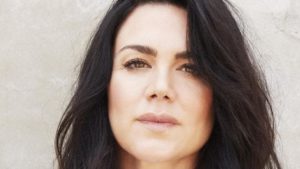 Australian broadcaster SBS has decided after such a successful year at Eurovision in 2019, they would use the same method to choose their representative for the 2020 contest to be staged in Rotterdam, The Netherlands.
Last Year saw the first ever National Final for Australia, which brought big names both domestically and internationally to the Gold Coast in February 2019 for a spectacular show.
With the same method of revealing their national final artists, SBS will periodically release the names of the acts that will take part in the contest to be held again in the Gold Coast. They have started off well with what may already be the biggest name to grace any national final this year.
Vanessa Amorosi, an Australian singer-songwriter who had a massive global hit in 1999 with Absolutely Everybody, a song which hit the top 10 in her native Australia as well as many European countries and became an unofficial anthem for the 2000 Sydney Olympic Games, where she performed at the closing ceremony.
The other artist announced today was 2004 Australian Idol winner Casey Donovan. Successful as a theatre star, most recently for her turn as Mama Morton in Chicago. Donovan is no stranger to Eurovision: Australia Decides as she opened last years inaugural show with her rendition of Guy Sebastian's Eurovision entry, Tonight Again.
With two powerhouse performers being announced already for this year's contest, Australia are definitely in it to win. It will be interesting to see who else throws their hat into the ring, and we at EuroVisionary will be here with all the news as it is released.