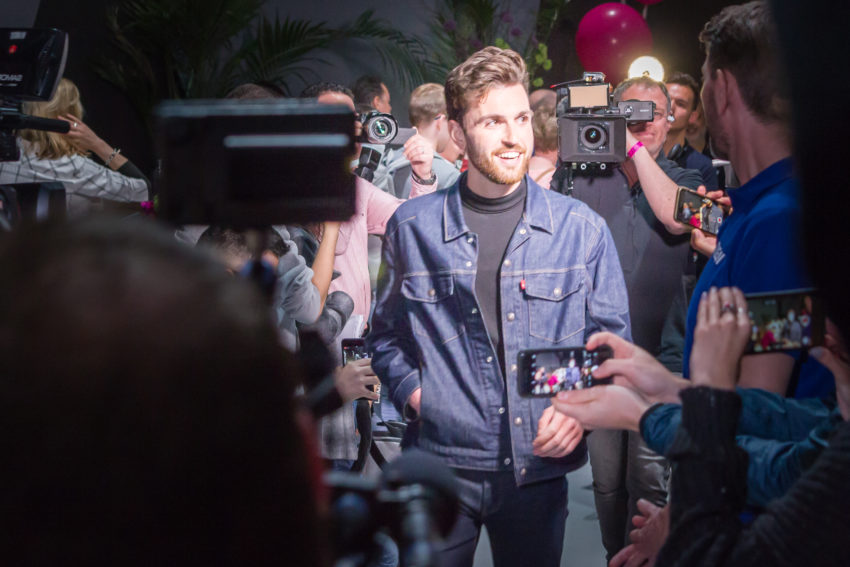 On the 26th of March 2020, the newly crowned Eurovision winner will give a big show in the Amsterdam arena Ziggo Dome. The date of the show could indicate that this arena is no longer in play for the 2020 Eurovision Song Contest – or that the contest will be held quite late.
Update: It has later been mentioned that they "only" need the arena for six weeks. Ziggo Dome is therefore still a possibility if the contest won't be early May.
It takes a long time to prepare an arena for the Eurovision Song Contest. So long that the arena usually have to be available for crew to move in 7-8 weeks before the final. In the past we have seen big arenas pull out of a Eurovision host race as they simply couldn't make it available for that duration.
Today, Duncan Laurence announced a show in Ziggo Dome arena in Amsterdam on the 26th of March. The 2019 winner is naturally happy to perform at such a big arena in his home country.
I can't believe this is happening. I can't believe that I am actually announcing my own show on the stage where many of my heroes have performed. One of the biggest stages The Netherlands has: Ziggo Dome!
The 26th of March 2020 will probably be the greatest day of my life. I have no words to describe how I feel right now. Thank you, thank you, thank you!!!
While this will be a great experience for Duncan, question is now whether not Ziggo Dome is out as potential arena for the 2020 Eurovision Song Contest? If they are to match the typical 7-8 weeks preparation time, the show will either be very late in May next year, or even early June if EBU would allow it – or somewhere else in the Netherlands.
Ziggo Dome with a capacity of 17.000 is most obvious choice if Amsterdam is to host the 2020 Eurovision Song Contest. Another possibility would be the football stadium Johan Cruijff ArenA, but this is by many considered too large – and also here you would get most in conflict with other arrangements as it is used as homefield for AJAX Amsterdam and later with the arena used for Euro 2020 (June 2020).
The Duncan show on the 26th of March 2020 makes it a close call with Ziggo Dome. If the Eurovision Song Contest is to be held here, it seems most likely that it will be held very late – and then the crew would stand ready to move in basically as soon as he left the stage. While it might be possible, this however makes it more likely that Amsterdam will not host the 2020 Eurovision Song Contest.
Other cities are still in play, but at the moment Ahoy Arena in Rotterdam seems the most likely option – if Ziggo Dome indeed is out. You can check up on this and other possible arenas in our article from the 19th of May.
In the video below, you can see a clip from one of Duncan Laurence's rehearsals in Tel Aviv, Israel. The ones that finally led to this year's Dutch victory: