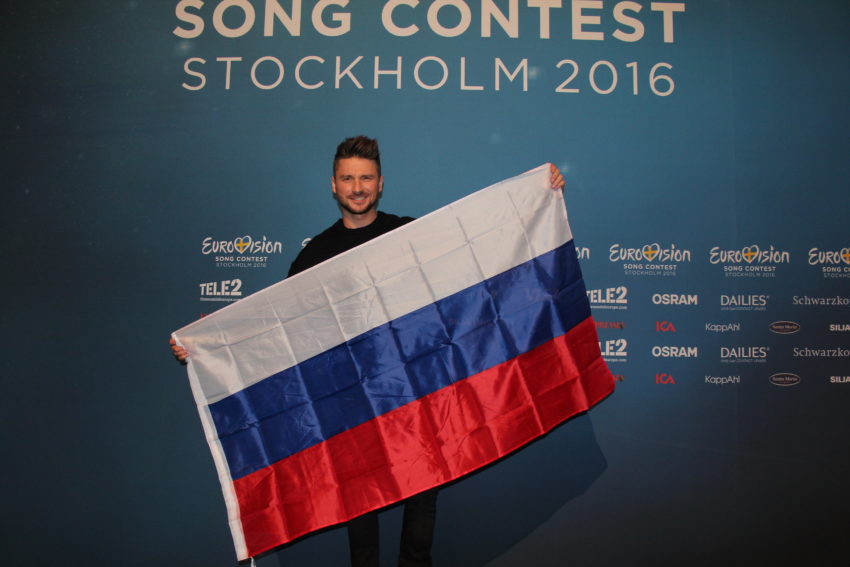 Russian broadcaster quickly pledged to send Julia Samoylova to the 2018 Eurovision Song Contest after she was denied entry to Ukraine and this year's contest. Yet several other artists have their eyes set on the event. What is Russia up to these days and is it living up to its promise?
The contest has been broadcast on two different Russian state channels VGTRK and Channel 1, taking turns in broadcasting each year. Shortly after Julia's ban from Ukraine for illegal border crossing into the territory of the Crimea and withdrawal from the contest, this year's Russian broadcaster Channel 1 confirmed that it had spoken to the head director of VGTRK. Both channels came to agreement that Julia would be representing Russia the following year.
On July 26th, Julia Samoylova's press-secretary reported that Julia is still waiting for the official confirmation of her Eurovision 2018 participation, to take place in Lisbon, Portugal. She added that Julia has dreams to represent Russia in the Eurovision Song Contest. But also that she hasn't yet started preparing due to no official confirmation from Russia-1 (VGTRK), next year's broadcaster. The singer is currently working in the studio recording her new song Vdrug Ryadom Drug (Suddenly A Friend is Near), to be released in the near future.
The fact that Julia still hasn't received an official confirmation from VGTRK puts her in an awkward situation. Unless there is an official statement from a broadcaster regarding a contestant, nothing is set in stone. Therefore, the promise to Julia made by VGTRK can't be valid. Will Julia be going to Lisbon after all?
Earlier this month, the European Broadcasting Union (EBU) gave Channel 1 a warning for not broadcasting the contest, while Ukraine received a heavy fine of 200,000 euros for not letting the Russian representative into the country.
Considering that the decision appears to have been made for Julia to represent Russia again in 2018, it would seem that Russia would again be making an internal choice.
Last December, the Tolmachevy Twins have expressed their interest to return to Eurovision again in 2018. The sisters won the Junior Eurovision Song Contest 2006 in Bucharest, Romania, scoring 154 points. In 2014, the sisters entered yet again the contest though, this time, the adult Eurovision. They came 7th with 89 points. If the sisters do make a comeback in 2018, it will mark their 3rd participation in the contest. This could set the Tolmachevy Twins the record as the only Russian artists to enter the contest 3 times. At this time, the Tolmachevy Twins share the title with Dima Bilan, both acts having competed in a Eurovision event twice.
Earlier today, Russia's representative in 2016, Sergey Lazarev, posted pictures together with Dima Bilan from traveling to Portugal on his Instagram account. The artist revealed the purpose of the travel as shooting a video, part of the collaboration project for the song Prosti Menya (Forgive Me). Surprisingly, the artist chose Portugal as a shooting spot, meaning there might be more than just a shooting involved. Potentially, the choice could point to future Eurovision plans. Sergey came 3rd in 2016 with 491 points.
Who will represent Russia in the Eurovision Song Contest in Portugal is still unclear. After a series of huge successes, Russia has its bar set high. Will Russia venture to send Julia and keep the promise of making her wish to represent the country come true? Or will it opt for the Tolmachevy Twins, Sergey Lazarev, or perhaps somebody else? We shall hopefully soon find out.