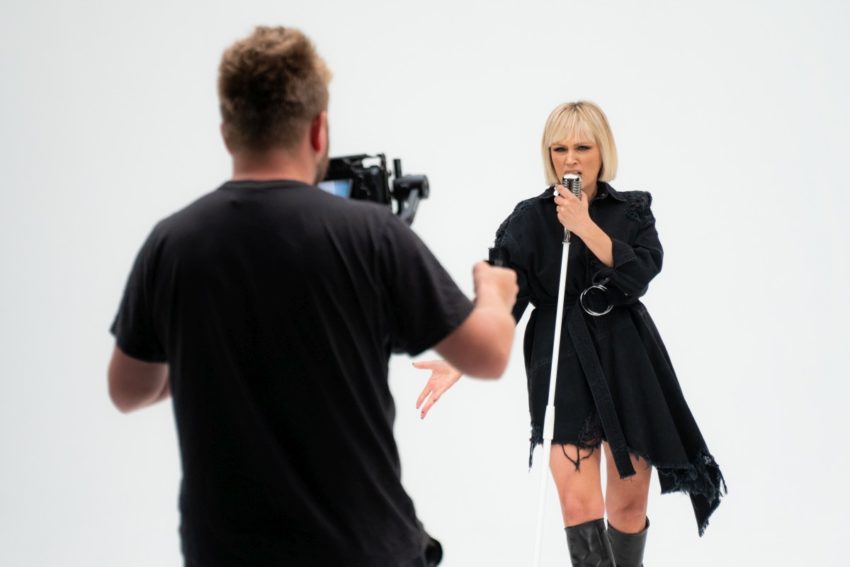 Vanna, who represented Croatia at 2001 Eurovision Song Contest, has recently premiered a new video for the song titled "Kad Smo Se Voljeli". The song can be found on the singer's new album, which was released at the end of last month.
Back in 2001 Vanna, whose real name is Ivana Ranilović-Vrdoljak, represented Croatia at the Eurovision Song Contest in Copenhagen, Denmark, with the song Strings Of My Heart. She finished 10th in the grand final with 42 points.
Since Eurovision, Vanna was very active on the Croatian music scene as she released seven studio albums up to now. The title of her current album is Izmiješane Boje (Mixed Colors) describes very well the variety of many different music styles, such as pop, jazz, dance and folk, the album contains.
Kad Smo Se Voljeli translates to When We Loved. It is a modern, contemporary pop sang that tells a love story about a couple, who once promised each other to stay together no matter what. However, the story ends sad, as it looks like that the love, which once was so strong and unbreakable, simply faded.
The song is energetic and optimistic, although the topic of the song implies that nothing is so perfect as it looks. In the music video, the message of the song is presented by a young couple, who is rock climbing. It symbolizes a life path, where love is the driving force and where it is up to the young couple to discover their final goal.
Vanna has written the lyrics for Kad Smo Se Voljeli, while Goran Kovačić composed the song. Kovačić is also connected to the Eurovision Song Contest as he back in 2007 co-wrote music for the Bosnian-Herzegovinan entry Rijeka Bez Imena.
Below, you can watch Vanna's latest music video: